Blog View
Employees and major organizations in the Seattle region contributed to Pioneer Human Services' 2014 Adopt-a-Child gift giving event for the holidays. Every year Pioneer sends out a wish list for the children of employees working on the manufacturing floor or in our treatment, housing and training programs. Over 65 percent of Pioneer's manufacturing workforce have been incarcerated or...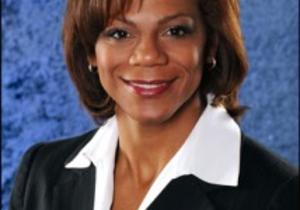 For the eleventh year, the Puget Sound Business Journal celebrated the Women of Influence award program that shines the spotlight on local businesswomen, community leaders and philanthropists who have made major contributions to both the business world and community at large. Karen Lee, CEO of Pioneer Human Services, was a recipient of the 2014 award along with 13 other honorees.
The Puget Sound Business...
November 11, 2014 is Veterans Day!
We salute all of the veterans who have either served the United States, or are in current service. Pioneer Human Services is proud to have the opportunity to serve some veterans back by providing housing and case management at our Mark Cooper House in Seattle and Victory House in Spokane.
Through a close...
When an individual is released from prison it is often with little or no support. To help people with criminal histories get employment in Washington State, Pioneer Human Services offers several training and job development programs . Employment is a key element for a successful transition back into society, in addition to...
Pioneer Human Services offers a 10-week, pre-apprenticeship Manufacturing Academy to men and women with criminal histories who are interested in developing basic skills in manufacturing and safety to better position themselves for entry-level careers. Participants must be graduates from Pioneer's four and a half week...
This September marks the 25th anniversary of National Recovery Month, an annual observance that celebrates recovery and encourages us all to take action to promote the availability of effective prevention, treatment and recovery services for those in need. As responsible citizens – employers, co-workers, neighbors and friends – we...
Pioneer  Industries, the manufacturing division of Pioneer Human Services, provides sheet metal fabrication and machining for the aerospace and commercial industries. Last year, Pioneer Industries contracted the University of Washington School of Public Health to help monitor and advise management on the air quality of the painting line at Plant 1 in Seattle.  Watch the...
Pioneer Human Services was proud to cut the opening ribbon and showcase a new facility in Seattle for the Co-Occurring Residential Program (CORP). The program is the only long-term residential program in Washington State that serves individuals with both chronic chemical...
A review of illicit drugs, the misuse and abuse of prescription opiates and alcohol abuse
by Marcel Gemme, Drug Rehab Services USA
Drug addiction is not a new problem for Washington State. During the 1990's grunge movement, musicians flocked to Seattle, bringing their heroin habits with them. Heroin quickly made its way through the community, introducing many...
Pages
News 2021
January, 2021
January, 2021