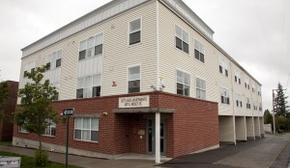 Contact:
Todd Medearis, Program Manager
Who is eligible
City Gate apartments are designated for participants of the Whatcom County Coordinated Entry program, Whatcom County Mental Health and Drug Courts, Shelter Plus Care and Veterans Affairs in Supportive Housing (VASH) in collaboration with the Whatcom County Health Department.
Homeless at program entry
Individuals under the supervision of DOC or exiting Whatcom County Jail
Past history of residency in Whatcom County
Income at or below 50% Area Median Income
Committed to individual reentry plan and program participation requirements
Veteran status
How to apply
The City Gate facility and programs are operated in partnership with other non-profit agencies. This program does not accept self-referrals. Please note: we do not accept reusable tenant screening reports from referral agencies.
Amenities
38 studio apartments
Washer/dryer in each unit
On-site parking
Utilities included in monthly rent
Case management support services
Close proximity to bus routes, schools and shopping
City Gate Apartments received EPA's Energy Star in 2016 after executing several cost saving measures including solar installation, LED lighting, thermostat updates and a power saver plug-in. The facility was in the top ten percent of similar building types in the country that are green. To earn an Energy Star, a building must meet strict guidelines for energy efficiency.
Read More >>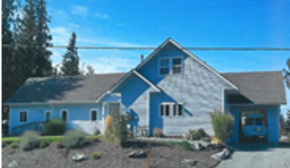 Contact:
Todd Medearis, Program Manager
Who is eligible
Pioneer Transition House is designated for participants exiting Skagit Valley Hospital, Skagit County Community Justice Center, Skagit County Crisis Center and Pioneer Center North in collaboration with Skagit County Public Health and Community Services.
Individuals must be homeless at entry
Residents need to have a documented mental health diagnosis or a documented substance use disorder diagnosis
Exiting jail, hospitals, crisis centers, or inpatient treatment facilities
18 years or older male or female
Past history of residency in Skagit County
Required to pay a service fee of 30% of their income, or zero with no income
Residents must be committed to compliance with case management and individual case management plans for more permanent housing
Sobriety needs to be supported and resident must agree to monitoring through urinalysis and breathalyzers
How to apply
Complete a Pioneer Transition House referral form and submit to Todd Medearis by fax at 360-336-0117.
* All referents will be notified via email about pending openings within the program. Referrals need to include in fax:
Resident info sheet
Referral doc (2 pages)
Copy of ID
Verification of homelessness
Verification of income
About Pioneer Transition House
Pioneer Transition House is a 10-bed transitional housing program that is co-ed. Five of the ten residents need to have documented mental health diagnosis and five need a documented substance use disorder diagnosis. Housing is approved on a month-to-month basis with a maximum stay of six months.
The housing program provides supportive services through intensive case management that is holistic in its approach. We also pride ourselves in connecting providers and community partners in a common place for a common goal, in support of our residents in transition to more permanent housing.
Carl, a past resident stated, "I was a chronic alcoholic for many years and my only goal was to die. Pioneer Transition House gave me a safe environment to deal with all my problems and addiction issues. The staff there cared about me and ensured that I get the counseling and treatment I needed. They really listened when I told them about my struggles. I got used to living around other people again in a community environment, and the pressures of every day life were brought on at a more manageable level. Currently, I am successfully living on my own in an apartment. On December 15, 2016 I will be celebrating four years of sobriety – thanks to all the staff at the Transition House!"
Services Provided
One meal will be available daily and all residents will be offered an opportunity to participate in therapeutic preparation of community meals for the house.
Once a resident is stabilized and routines are developed, we identify more permanent housing and extend our case management services up to six months after discharge.
Read More >>