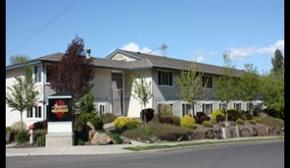 Who is eligible
For an applicant to qualify for the Phoenix Transitional Housing Program, the following is required:
Supportive of recovery based housing
Income to cover monthly service fee
Pass background screening (examples that may lead to denial include open warrants, sexual offenses, arson history, violence against children or vulnerable adults)
Eligible Medicaid or Non-Medicaid with income not exceeding 220% of federal poverty level
Actively engaged in behavioral health treatment with housing supports
Referrals must come from behavioral health provider; providers should review the Phoenix Transitional Housing Program suitability criteria.
How to apply
The behavioral health provider needs to complete the Phoenix House Referral Form crisis plan, treatment plan and any reasonable accommodation documents, and send them to our confidential fax at (509) 232-7085.
About the Phoenix
The Phoenix transitional housing program provides transitional housing (up to six months) for individuals with behavioral health conditions while they work on obtaining permanent housing. Spokane County owns the building and sponsors the program, and Pioneer Human Services operates the program.
The Phoenix is a weapons and drug-free facility, and marijuana is not allowed.
Amenities
40-units with 39 studios and one 1-bedroom apartment
Smoke and vape free
Family friendly property
Secured access, staff present 24-7
Coin-operated washers and dryers onsite
Units include bed, stove, refrigerator
All units have private bathrooms
Walking distance to bus line
Free parking
Outdoor picnic area
Low monthly service fee in accordance with the resident agreeing to the following:
Individuals must be actively looking for permanent housing
Maximum stay is six months but we ask that residents work with their case manager to find housing as soon as s/he is able
Weekly check-ins and room inspections
Residents may earn a positive rental reference by timely service fee payments, neighborly conduct and following Phoenix transitional housing program community rules
Rents and Fees
Monthly service fee of $350-$375 (2019 rates)
There are no other fees
Read More >>
Contact:
Resident Services Supervisor
Who is eligible
Applicants need to agree to the following:
Supportive of recovery based housing
See housing application for required documentation
Pass background and credit screening (examples that may lead to denial include open warrants, level three sexual offenses, arson history, recent or multiple evictions)
Please Note: We do not accept reusable tenant screening reports
How to apply to Carlyle Housing
NOTICE: This location is currently not accepting applications. Please check back/call the site for updates. Thank you for your interest in Pioneer Human Services housing!
Please complete the Housing
application forms and submit them in-person with fee and required documentation at:
206 S. Post Street
Spokane, WA 99201
About
The Carlyle is an affordable multi-family housing program located in the historic and elegant former Carlyle Hotel. Studio and one-bedroom apartments occupy the building with permanent supportive housing services offered onsite. The Carlyle promotes an environment conducive to recovery and is a low-barrier housing program for individuals with conviction histories.
The Carlyle also houses an interim housing program for veterans experiencing homelessness; for more information please contact Healthcare for Homeless Veterans at 509-462-2500 or visit 504 E. 2nd Street in Spokane.
Amenities
74-units with 61 studios and 13 one-bedroom apartments
Smoke and vape free
Secured access; staff present 24-7
Utilities included in rent; central air conditioning
Coin-operated washers and dryers onsite
Community television room with cable and phone services
Units include bed, microwave, refrigerator, dresser, table and chair
All units have private bathrooms with shower
On bus line and in walking distance to community services
Rents and Fees
Application fee $35
Rental amount for studio apartments $545-$605 (2020 rates)
Rental amount for one-bedroom apartments $650 (2020 rates)
Refundable deposit equal to 1-2 times rent (based on screening); refunds are based on satisfactory completion of lease agreement and condition of unit
Nonrefundable deposit $100 (for cleaning and administration)
Pet deposit $50 non-refundable and $100 refundable per animal; exotic pets and dogs exceeding 50 lbs. prohibited
Please Note: We only accept money orders or bank issued checks – no cash or personal checks
Read More >>