Pioneer Industries Manufacturing
Pioneer Industries is a full-service CNC machining and sheet metal fabrication business that prides itself on producing high-quality aerospace part products at competitive prices. We are a key Tier 1 supplier in the aerospace industry with over 100,000 square feet of manufacturing space.
2021 - Pioneer Industries receives a Boeing Supply Chain Performance Achievement. The Boeing Company issues the award annually to recognize suppliers who have achieved superior performance. Only 183 suppliers out of 12,000 received the recognition.
2021 - Pioneer Industries was selected as a "Premier Bidder" by Boeing, an exclusive recognition status for select manufacturers' demonstrating consistent excellence in quality, delivery and business performance.
Pioneer Industries' capabilities include the following services for a wide range of current products:
CNC milling - horizontal and vertical 3 and 4-axis milling for close tolerance machining on exotic metals, phenolics and plastics
Comprehensive sheet metal fabrication
Finishing
Water jet and laser cutting
Complex assembly services
Learn more about Pioneer Industries:
Capabilities Certifications Current Products Equipment List Assembly Jobs
We strive to provide exceptional value, turn-key solutions, and full integration into our customers' supply chain. In addition, we maintain the highest standards of quality and certifications and have an extensive range of equipment to provide the professional manufacturing services required by our customers.*
Pioneer Industries is a division of Pioneer Human Services, a nonprofit social enterprise that provide treatment, housing, job skills training and employment to individuals released from prison or jail, and those in recovery from substance use disorders. The diverse line of businesses provide on-the-job training and work experience, while generating revenue to help fund the social mission.
We believe in providing a chance for change and have built our award-winning manufacturing division with the leadership and assistance of formerly incarcerated employees. In 2022, 57 percent of our enterprise workforce had a conviction history and/or was in recovery from a substance use disorder.
Watch the following film on Pioneer Industries's capabilities:
Aerospace programs supported include:
Commercial aircraft
Cargo and defense aircraft
AOG, emergent demand and out of production spares
Contact
Pioneer Industries
7000 Highland Park Way SW
Seattle, WA 98106
map & directions
206-762-7737
206-762-1982 (fax)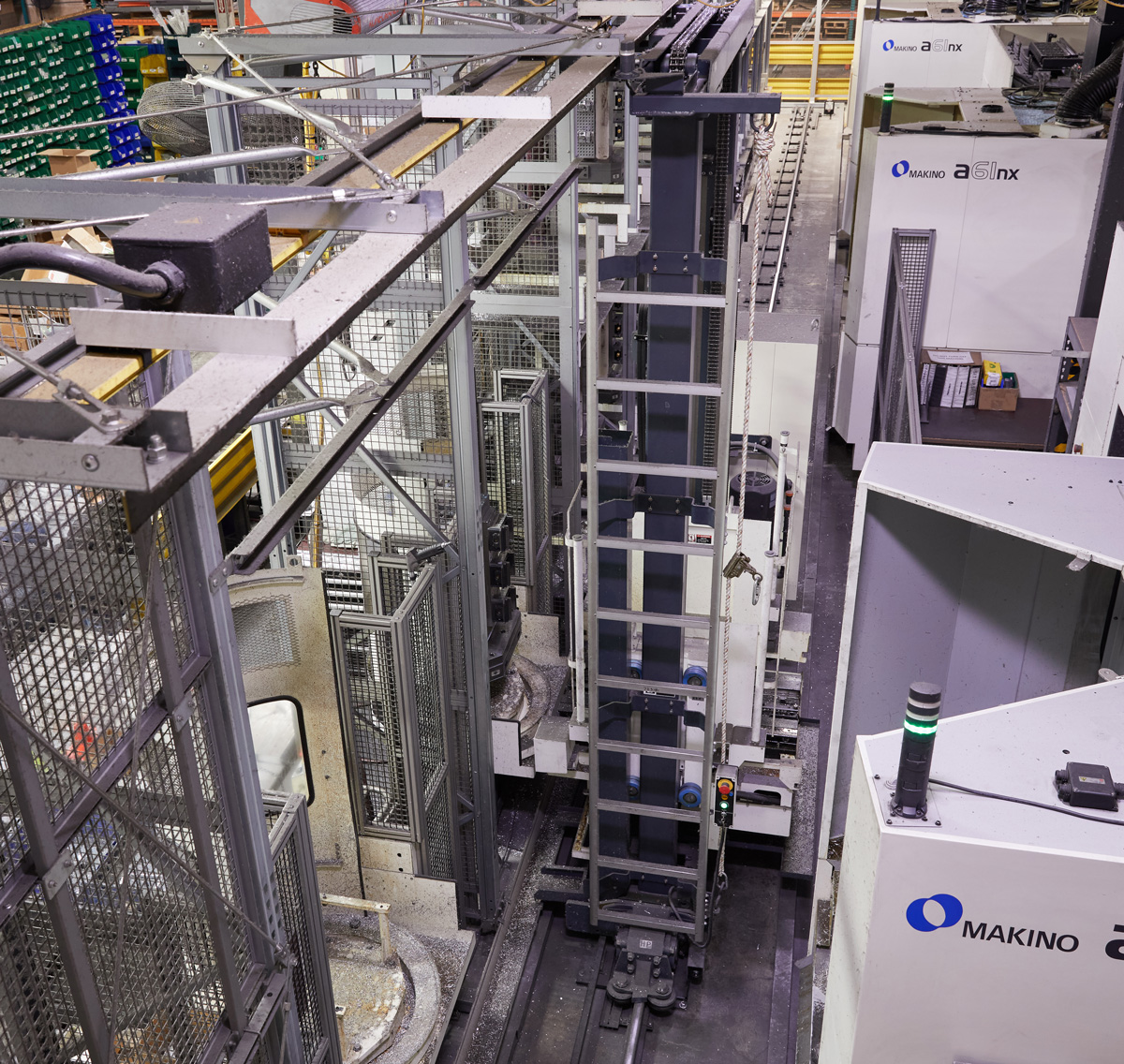 Pioneer Industries has several a61 Makino 4-axis horizontal mills. Raw material is loaded on an automated linear pallet pool (LLP) with fixtures to feed machines via an automated tool changer. We produce many structural products for our commercial aerospace, defense and space customers.
Pioneer Industries Environmental Statement:

Pioneer Industries, a manufacturer of aerospace products, is continually improving environmental processes and reducing environmental impact for customers and community through responsible business practices.