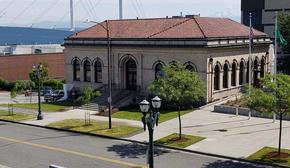 Please note - the Carnegie Resource Center is OPEN and serving visitors but all will need to follow safety protocols including:
Wear a mask (masks are available in center for those not wearing a mask)
Agree to have temperature taken
Use hand sanitizer
Practice safe social distancing​
The Carnegie Resource Center is a gateway to a multitude of resources and training opportunities related to mental health counseling and substance use disorder treatment, employment services, housing enrollment, veteran programs, health insurance navigation, and public benefit enrollments. All services at the center are coordinated by Pioneer Human Services.
The program offers a one-stop location where local residents can engage with several service providers. Partner agencies include: Washington State DSHS, Workforce Snohomish, Washington State Employment Security, Community Health Centers of Snohomish County, Volunteers of America Western Washington, Catholic Community Services, Seattle Goodwill, Housing Hope, Refugee and Immigrant Services Northwest, Center for Human Services and many more!
Read More >>
Who is eligible
Children must be residing in the home or plan to reunify in the near future.
How to apply
Families must be referred by the Department of Social and Health Services, Division of Children and Family Services. Please call the program managers for more information:
Snohomish and Skagit Counties
Contact Program Manager: 425-766-6019
Pioneer's Parental and Adolescent Counseling Services (PACS) provides intensive services to preserve families that are at significant risk of having children removed from the home due to abuse, neglect or severe family conflict in Snohomish, Skagit and Whatcom Counties. We also support reunification of families that are currently separated due to an open dependency case. Our in-home counselors works with the parents and the children to identify specific barriers, challenges and needs. Each family learns to develop a plan and follow it. Goals are focused on specific issues the parents and/or youth need to address to realize positive change and move toward stability.
Focus areas
Placement prevention
Parenting assessment
Family reunification
Parental skill building
Individual and family counseling
Increase home safety
Problem solving
Read More >>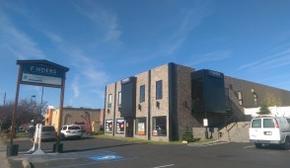 Who is eligible
EMERSON CLINIC REQUIREMENTS
Adults 18 and older
Walk-in or call for an appointment
Referrals from law enforcement and other agencies are also accepted. Assessments for substance use disorders and mental health issues are held Monday through Friday from 9 AM - 5:30 PM. Medicaid is accepted for all services.
GEIGER CORRECTIONS CENTER (IN-JAIL TREATMENT)
In-custody assessments for substance use disorders and treatment planning
Intensive outpatient recovery services
Innovative program for in-custody individuals includes assessments, treatment planning, transportation to treatment, outpatient counseling, peer support
GEIGER ELIGIBILITY
Pioneer Counseling-Emerson Clinic is open to serve all adults seeking recovery support. Walk-ins are always welcome!
The clinic provides intensive outpatient services to individuals struggling with substance use disorders and counseling for clients with mental health issues. The program also has a co-occurring program for individuals with concurrent mental health and substance use disorders. In addition, the clinic has a peer specialist to help clients with their needs in the community.
WALK-IN SERVICES
Substance use recovery supports including telehealth in the comfort of the client's place of residency
Assessments and treatment planning
DUI assessments
Intensive Outpatient Program (IOP)
Outpatient program
Peer support including supportive housing and employment
The clinic also serves individuals in the pre-conviction Spokane County Therapeutic Drug Court program, eligible under the Criminal Justice Treatment Account, Revised Code of Washington (CJTA RCW), or on federal probation. Patients who attend the program have a felony linked to substance use and many also have mental health conditions. In the Drug Court program, counseling staff work with over 100 patients over the course of the one-year long service. All patients are eligible to receive support services including housing, transportation funds, childcare and peer mentoring. Upon successful completion of the counseling program, their felony charges that are a result of their substance use disorder are dismissed.
DRUG COURT SERVICES
Comprehensive substance abuse recovery support
Mental health assessments and counseling
Emerson Clinic provides assessments and intensive outpatient treatment to approximately 65 patients who are also on federal probation. In addition, we provide urine screening to over 100 patients who are on federal probation. The curriculum for U.S. Probation clients is Seeking Safety and Thinking for Change.
U.S.PROBATION SERVICES
Comprehensive substance abuse recovery support
Drug Testing Onsite available for all clients
Mental Health assessments and counseling services
MAT services available on site through Abilia
Full telehealth recovery program from the comfort of the client's place of residency
Read More >>