Intensive Outpatient Program Helps Morgan from Becoming a Statistic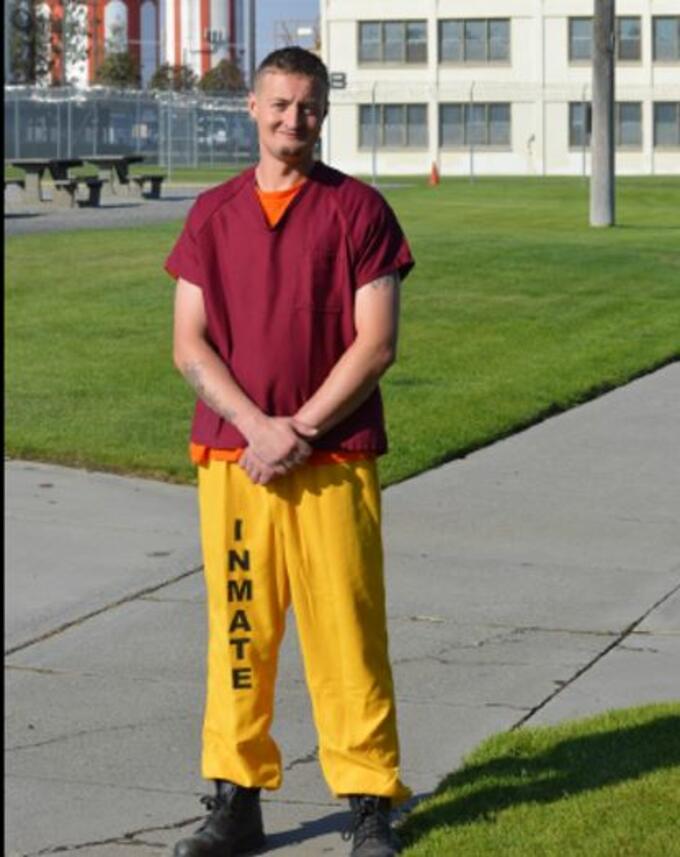 Pioneer operates the Intensive Outpatient (IOP) program in the Geiger Corrections Center in Spokane. The program is available to post-conviction individuals (have been sentenced) who are currently incarcerated at Geiger Correction Center with approximately three to four month sentences in addition to pre-trial individuals who are interested in engaging in treatment prior to being adjudicated.
Currently, the program is on hold due to the pandemic, however our staff is doing assessments almost daily via IPADs to help get individuals into inpatient treatment. We are waiting for the in-jail IOP program to re-open soon. The center shared a story of one of the individual's who participated in the IOP program before it temporarily closed to show the amazing work being done with residents.
-------------------------------------------------------------------
Morgan shared that being accepted into the Geiger IOP with Pioneer's chemical dependency professional, Linda Gurtner, was a blessing.
Jail is rarely a good place. However, in the case of Morgan, he feels lucky to have landed at the Geiger Corrections Center in Spokane. Morgan shared, "It probably saved my life."
Morgan, age 26, was an excellent basketball player at West Valley High School. "I had scholarship offers from Arizona State, San Francisco and Eastern," he explained. "I ended up tearing my ACL before I even got to college. The big schools withdrew their scholarship offers, but then Spokane Community College (SCC) offered me one. Unfortunately, the leg didn't heal very quickly, and SCC moved on from me, too," Morgan shared.
He recalled the painkillers prescribed for him after ACL surgery and said, "There was OxyContin, morphine and HydroContin. For an 18-year-old who'd never used any kind of drugs, being over-prescribed was the start of my descent."
Morgan worked at a flour mill and steel foundry for several years after high school, until his opiate addiction completely overtook him about three years ago. Morgan stated, "It was a horrible existence. I couldn't quit. I continued spiraling down, collecting criminal offenses and sinking farther down. This spring it all came to a head when I was re-arrested. Over the last three months before coming to jail, I overdosed three times. The third time, I was dead for 14 minutes." He added, "After my arrest and detoxing at the jail, I came to Geiger and was anxious to get into treatment. I think I may have been more addicted than what the Intensive Outpatient Program (IOP) managed by Pioneer Human Services at Geiger typically accepts, but since there was no other alternative, they let me in to try. It was a happy day."
There had been little home support during his high school years. "My parents had trouble with alcohol and pills, and they pretty much disassociated themselves from the family about the time I lost my scholarships. I don't know where my mom is; I think she's gotten worse and is struggling with her own addiction. I believe my dad is living in the Cheney area. I have four sisters and three brothers. All are grown now, except my little brother. He's living with a good friend of mine and attending high school. He used to be the West Valley ball boy and sit on the bench with the team when he was a little kid, and now he's playing high school ball. He's 18 years old and a lot better ball player than I was at his age. I'm really anxious to see him play; he's a big inspiration to me," said Morgan.
Morgan shared that being accepted into the Geiger IOP with Pioneer's chemical dependency professional, Linda Gurtner, was a blessing. "You can tell she genuinely cares about every one of her treatment clients. You can't hire the kind of passion and caring she brings to group. The whole time since being re-arrested this year I'd been thinking that if I'm sent to prison, that would be it for me and I'd end up being another statistic. Without Linda and Geiger IOP, that's exactly what I could have expected," Morgan stated.
He added, "Instead, I have an invitation to interview for a forklift job, and a referral to housing assistance. I'm also thankful for Program Officers, Tofsrud and Cobb, who lead the on-site work crew. They do a great job of keeping everybody positive and motivated. Besides IOP and the on-site Work Crew, I pretty much stayed to myself at Geiger and worked on fixing myself. It's been a wonderful summer. At this point, I couldn't be happier."