Building Back Hope through Service Enriched Housing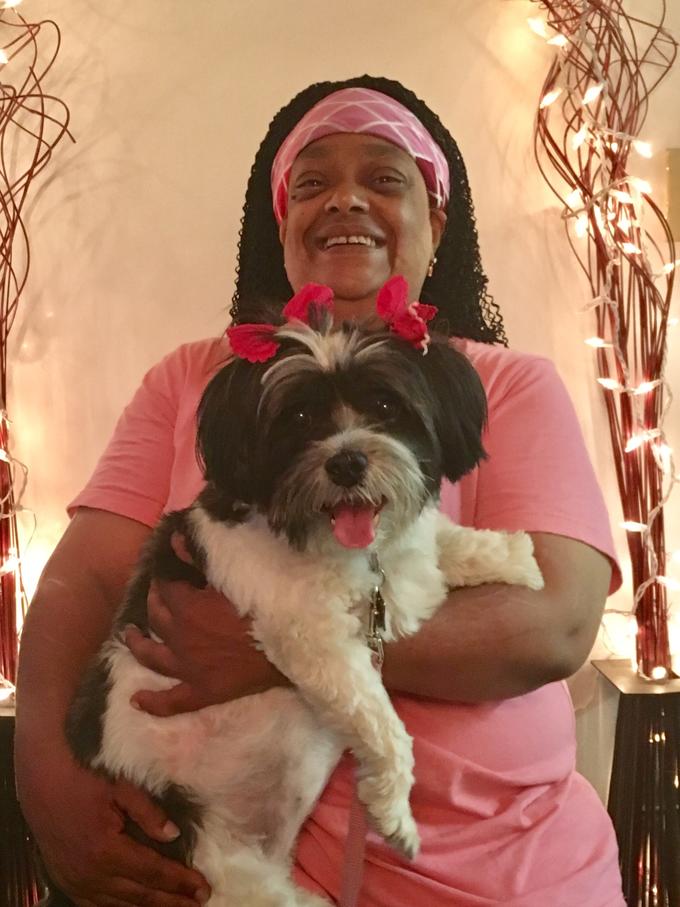 Prior to finding her way to Pioneer's Phoenix House in Spokane, Lonna had an apartment of her own, but she was being subjected to hazardous living conditions. Her home had a terrible mold issue and it was beginning to affect Lonna's health. With no corrective action from her landlord, Lonna found herself without a home.
She spent six months living in her car and even traveled to Seattle to stay with any family members who could help her out for a while. However, there were many issues staying with family so she ultimately returned to Spokane where friends were able to put her up occasionally, but many times Lonna had nowhere to go except to sleep in local parks.
Fortunately, Lonna did have somewhat of a support system who directed her to the Phoenix House. Lonna and her companion dog, Mandy Lou, came to the Phoenix House in September of 2016 and lived in the program for almost nine months - three months longer than she had planned. Commenting on her time in the Phoenix, Lonna said, "I did struggle emotionally; and at times almost lost all hope that things were going to turn around for me. But they finally did." Lonna and Mandy Lou moved into their own apartment and they couldn't be happier. "I just had to keep believing the program was going to work for me. And it did!"
During her stay in the Phoenix, Lonna gave back to the program as well. She came up with the concept of a monthly newsletter: Phoenix House News. Lonna thought the newsletter would be a fun way to provide resource information, humor, and inspiration to all Phoenix residents - and she was right. The residents really seem to enjoy what they've read so far. The second issue of the Phoenix News was published in June, basically written solely by Lonna. She provided local resource information, a summer-themed word search puzzle and fun facts she gathered from residents to share. After Lonna moved out, the staff at the Phoenix took over the newsletter to keep up communications between the residents.
Lonna left the Phoenix House residents with some words of inspiration: "We all travel down a different road of life, but we share a common bond of familiar strife that builds our strength and success at the end of that challenging road."
The Phoenix House is one of Pioneer's transitional housing programs that provides low-cost housing for adults with mental health issues (adults with children allowed). The program offers housing for up to six months, giving individuals ample time to look for permanent housing.