Telehealth Services Provide Critical Channel for Serving Spokane Community Residents Struggling with Behavioral Health Issues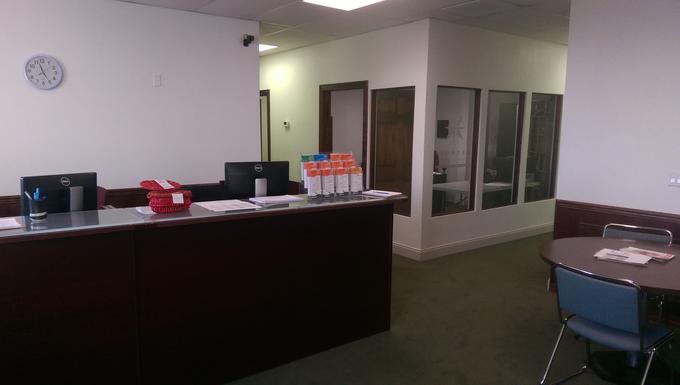 SEATTLE, WA, August 20, 2020 – Pioneer Counseling – Emerson Clinic in Spokane is managing substance use disorder treatment and mental health programs at their clinic and in the Geiger Corrections Center utilizing telehealth services and private rooms at their clinic for clients with no access to a phone or computer. The programs provide needed services in the community – especially during the COVID-19 pandemic - to help reduce criminal behavior and recidivism.
In addition to providing intensive outpatient services to individuals struggling with substance use disorders and counseling for clients with mental health issues, Emerson Clinic has a co-occurring program for individuals with concurrent mental health and substance use disorders. All clients at Emerson Clinic are screened, and if in need, offered supportive employment and housing services in the community though a newly expanded peer support program. The clinic also serves individuals in the pre-conviction Spokane County Therapeutic Drug Court program where clients have a felony linked to substance use. In the Drug Court program, patients are eligible to receive support services including housing, transportation funds, childcare and peer mentoring. Upon successful completion of the counseling program, their felony charges that are a result of their substance use disorder are dismissed.
John Hindman, director of Emerson Clinic stated, "Our response in the age of COVID-19 is to provide our services in any way that meets our clients' needs to help further them along their recovery journey. Walk-ins are always welcome at our Spokane clinic as we are able to safely seclude individuals in private rooms for assessments. Hindman added, "We were very excited to witness the drop in recidivism rates with clients involved in the Geiger Corrections Center in-jail programs pre-COVID and look forward to building up that number now that we are resuming the treatment programs at the corrections center."
In the Geiger Corrections Center, Emerson Clinic operates the Innovative Project for incarcerated individuals who intend to engage in substance use disorder services to include screening, assessment and referrals to community-based intensive inpatient services and to Geiger Corrections Services. Staff from Emerson Clinic also manage the Geiger Intensive Outpatient (IOP) program for individuals that are currently incarcerated with approximately three to four month sentences, in addition to pre-trial individuals who are interested in engaging in treatment prior to being adjudicated.
Dan Sigler, Spokane regional director for Pioneer Human Services shared, "During this unprecedented time, we are finding that individuals need substance use and mental health services more than ever with the extra stress and anxiety that the pandemic has introduced into our community. Pioneer's goal in all of our treatment, housing and job training programs in Spokane is to continue to serve individuals in need virtually or safely in-person to continue their recovery process and journey to a healthy and productive life."
cont.
About Pioneer
Pioneer Human Services was founded to address serious societal challenges, from the long-lasting trauma of incarceration to institutionalized problems stemming from racism and classism. We have been serving people involved in the legal system in Washington State since 1963. By giving justice-involved individuals a place to live, access to behavioral health care and stable employment, we're reducing the deeper social problems that often stem from a lack of opportunity. And their improved quality of life has a ripple effect that impacts their family, friends, neighbors and the broader community.
www.PioneerHumanServices.org
Contact: Nanette Sorich, Communications Manager
Phone: 206-766-7034
Email: [email protected]

###
Wednesday, August 19, 2020