Seattle City Councilmember Lisa Herbold Receives Champion Award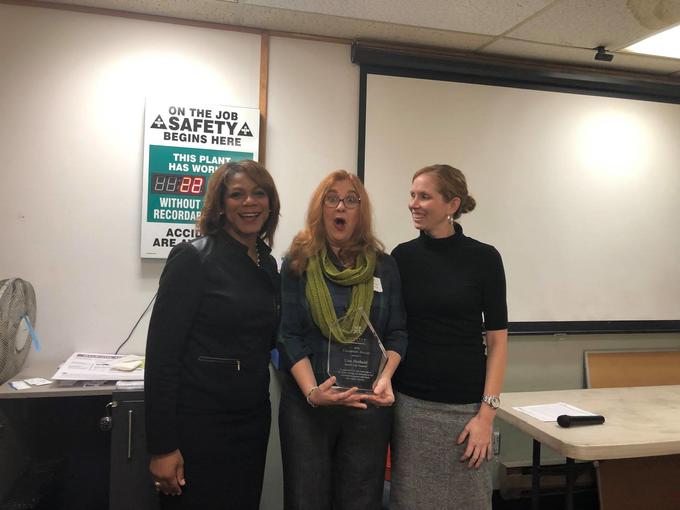 SEATTLE, WA, November 28, 2018 – Seattle City Councilmember Lisa Herbold was awarded Pioneer Human Services' 2018 Champion Award for her dedication to restore the rights of people with criminal histories and for her focus on eliminating laws that erect barriers to an individual's successful reentry. Pioneer presents the award annually to a leader that has supported its mission and improved conditions for the people it serves.
Since being elected to the City Council, Herbold has led two pieces of relevant legislation to fight housing discrimination against people with criminal histories. In 2016, she championed a resolution to clarify HUD's guidance to property owners of their legal obligations under the Fair Housing Act to consider people with arrests or criminal records as tenants. Then in 2017, she co-sponsored the Fair Chance Housing ordinance that prevents landlords from screening applicants based on criminal convictions.
"We are so fortunate to have such a dedicated leader advocating for the rights of the people we serve," Pioneer CEO Karen Lee stated. "Her leadership helped shed light on the discrimination people face in the housing market and she took a stand to eliminate that discrimination. Housing is the biggest barrier our clients face, and Lisa is a true champion for them in our community."
About Pioneer
Pioneer Human Services is a social enterprise that provides individuals with criminal histories an array of treatment, housing and employment services to help enable them to lead healthy, productive lives. The organization currently has over 50 programs across Washington state.
Pioneer also operates a diverse line of businesses to provide on-the-job training and work experience, while generating revenue to help fund its social mission. In 2017, 63 percent of Pioneer's enterprise workforce had a criminal history or was in recovery. www.PioneerHumanServices.org
Wednesday, November 28, 2018