Devoted Mentor Retires After Years of Service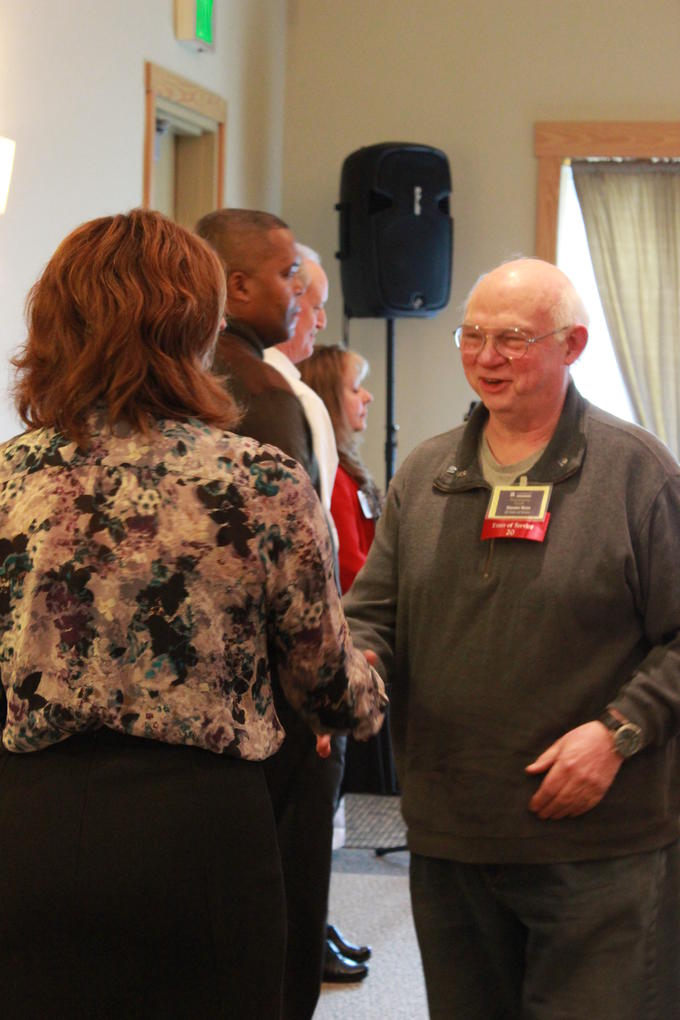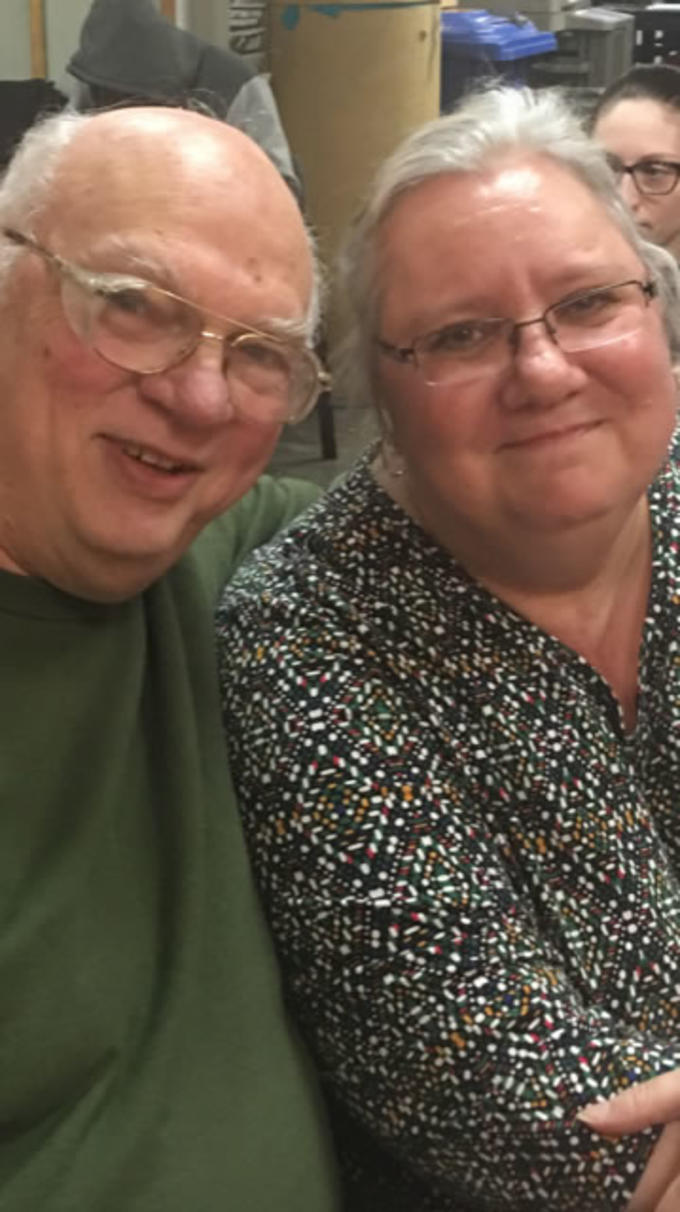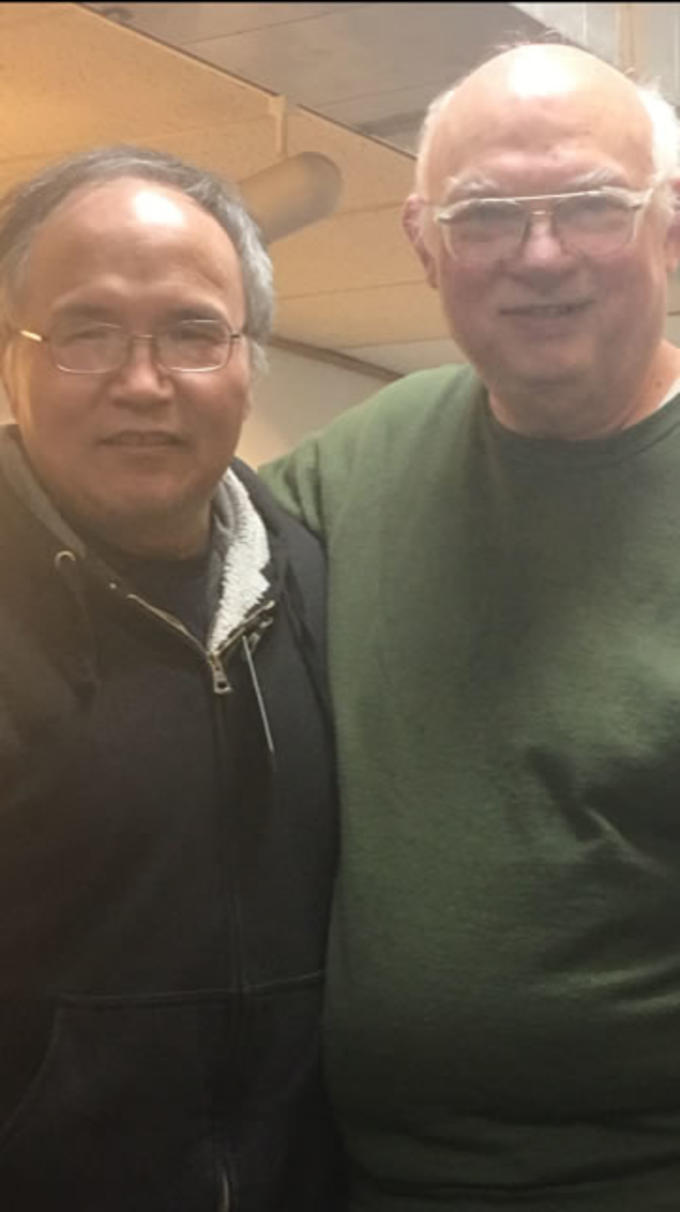 We were so fortunate to have Steve, a devoted employee, working with us for 23 years before he retired! He was a leader and mentor on Pioneer Industries' manufacturing plant floors to so many of our employees that were building a new life after incarceration. Many employees that worked with Steve at Pioneer Industries expressed their respect and gratitude for him because of his mentoring skills, compassion and willingness to assist them navigate their way back into the workforce after incarceration. Steve is also known for helping our employees with their taxes when the deadline is approaching to make sure they file on time.
When Steve retired, he shared the following heartfelt farewell letter with all Pioneer employees. It really explains the reason that reentry services and employment are so important for justice-involved individuals that are trying to build a new and successful life.
Steve's Letter to Pioneer Employees
"The time has come for me to end this chapter in my life and say good bye to Pioneer. I came to Pioneer Human Services 23 years ago during a very dark period in my life. I had lost my license to practice law the year before and had just started serving my criminal sentence at work release. The employer I was working for at the time chose to terminate me when I told them I would be going to work release. So when I heard from my counselor of a place that would hire me regardless of my past, I jumped at the chance.
In March of 1996, I started at Pioneer Industries as a trainee making minimum wage. The money didn't matter, I was just happy to be able to get out of work release each day. Pioneer quickly became a light in my life in multiple ways. The employees here were warm and inviting and made me feel right at home. The motto, "Chance for Change," was something we all embraced and we helped each other to do that.
Over the years, I have made a lot of great and lasting friendships. I still see and hear from people that haven't worked at Pioneer in years. Over time I have seen a lot of changes at Pioneer. Pioneer Human Services has expanded their social services and moved into new endeavors and Pioneer Industries has grown from a basic manufacturer to a full-service sheet metal fabricator and Tier 1 aerospace machine shop. It has grown from one building to having three plants in south Seattle today. Each year, more and more equipment gets added. Yet, through it, all there has always been one constant - the people.
It's the people at Pioneer that make the company. The individuals may have changed but the spirit has remained the same. I hope my fellow employees never lose sight of that fact and do their best to continue to work together and help one another. I have always believed that the success of a company lies in its ability to cultivate employees rather than consume them.
It's with great sadness that I say good bye and wish all of you the very best and continued success."
--------------------------------------------------------
Praise from Employees
After Steve retired, we received many comments about the gratitude employees felt for him and how they would miss him. Following are a few comments:
Marquita worked at Pioneer Industries with Steve and now she is a quality leader at Boeing. She shared, "When I first started as a QA inspector, Steve took me under his wings and was able to teach me things related to inspecting (my job) that other instructors weren't able to do. Because we all don't learn the same way, Steve was able to find ways to help me to understand certain aspects of inspecting. I also remember Steve coming by my parent's house where I lived after I was in a terrible car accident in 1997. He also came to visit me at the hospital after the surgery I had in 1998 from injuries I received related to the car accident. To this day my mom and dad still ask about Steve, because they thought that was so thoughtful of this man to come visit and check up on me. I call him my big brother and what's ironic is in 1992, I lost my older brother and his name was also Steve."
Christina works in quality assurance (QA) at Pioneer Industries and told us, "I started working at Pioneer almost nine years ago. When I began, I was hired on as a trainee in production. Working in production, you always have to bring your parts to QA for inspection. Steve was the supervisor I went to and he always had a smile for me and made me feel at ease when I was nervous about bringing my aerospace parts for his inspection. I really appreciated that he was always so kind and approachable. Steve would make the time for me and always answer any and all of my questions I might have about manufacturing. I am not sure if Steve knows this, but it is because of his help, training and encouragement that I was inspired and wanted to move out of production to work in QA as well. He was a wealth of knowledge and a treasure to work with in the plants. I hope that he is enjoying his retirement, and if I don't see him often, I know I will see him at his annual summer barbecue he hosts and when it is time to have my taxes done. It was known on the plant floors that Steve could assist you with filling out and filing your taxes – a stressful task for many. All I can say is that he is missed on the plant floors."
Zengjun is a senior estimator at Pioneer Industries and stated, "Steve was a group lead in QA when I started working at Pioneer Industries 18 years ago as a QA inspector. He later was promoted to QA supervisor and worked with all the employees in the plants to solve quality issues with professionalism. He has very strong communication skills and always approached people with a smile. Steve is a friend we can always trust. He also would invite the QA group to his home for a summer barbeque that was enjoyed by all. A lot of former PI employees have been keeping contact with him after he retired and he is a great source of information about our former coworkers."
--------------------------------------------------------------
At Pioneer, we are so grateful to have had the privilege of working with Steve and wish him many happy years in his retirement!
Pictures: Steve being honored for 23 years of service, pictured with Christina, and bottom photo with Zengjun.