Building a Career Based on Giving Back to the Community After Incarceration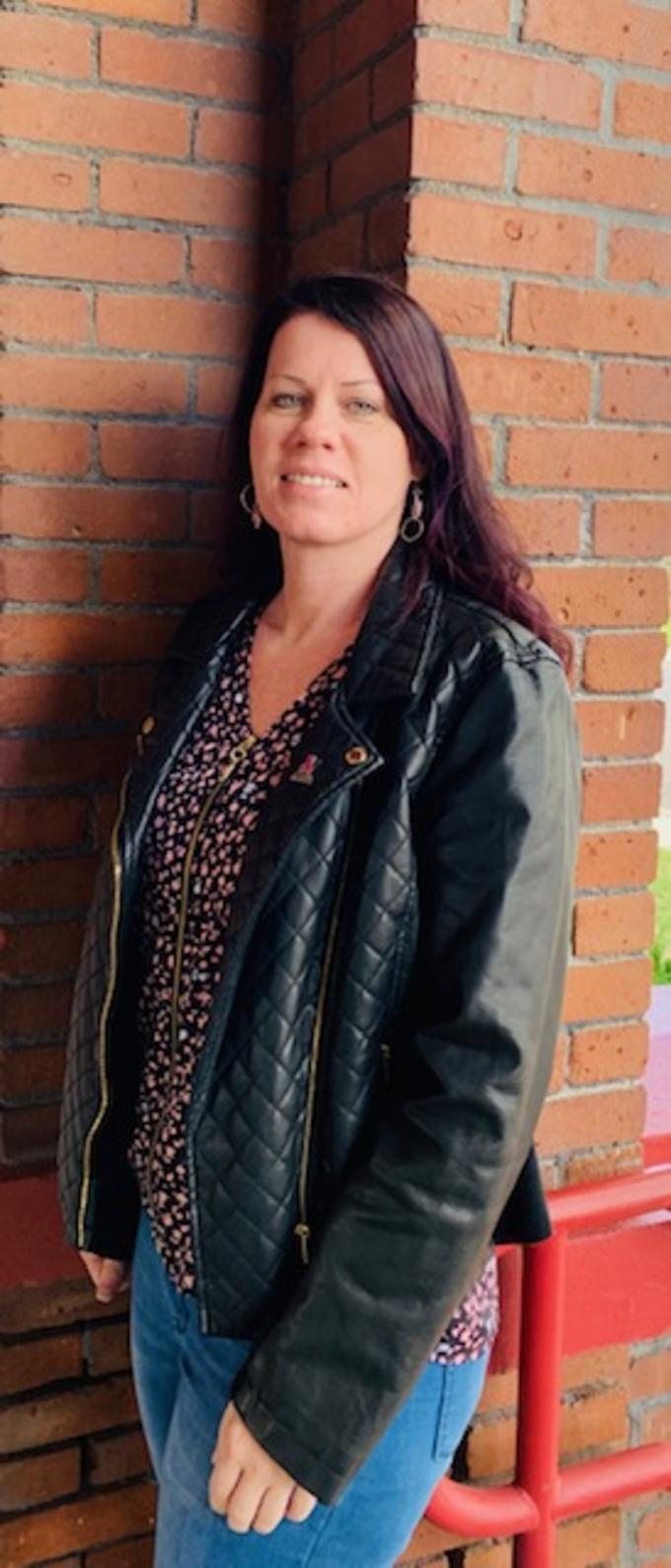 One of our employees at Pioneer Center East in Spokane shared her personal journey through incarceration and addiction into becoming an active volunteer and advocate for the rights of formerly incarcerated individuals.
Megan was born and raised in Spokane, Washington and has lived-experience involving incarceration and the criminal justice system reaching back to 1993. Her journey to prison began with her involvement in using and eventually selling drugs. Since she was raised as a Jehovah's Witness, her acceptance and support from the group was diminished by her actions and addiction. The group of friends she had known all her life had disfellowshipped her and she was left to suffer the consequences of substance abuse alone.
She was incarcerated and spent time at the McNeill Island Correction Center before it transitioned into an all-male prison. "My immediate family traveled seven hours and rode a ferry to visit me. In the early 1990's,with the war on drugs in full swing, the belief was that if the corrections center made incarcerated individuals do hard labor, they would not come back. Well unfortunately, I went back," shared Megan.
Her parents were a great support while she was incarcerated as Megan had a young son that she loved and couldn't be there to parent. Megan said she remembers her mom telling her, "You are the best mom for him and I am the best grandmother for him; let's do our best to make that happen." When she was released from prison the second time, Megan found employment with a local physician that wanted to see her succeed. He also helped to promote her attachment with her son and pushed her to get involved in the community. When Megan finished work release her parents returned her son to her.
While she was in work release, she visited a local Christian church and eventually became a member – she still attends this church 20 years later. "The church gave me a new family and they helped me remove guilt and shame," she shared. Megan said she often tells her clients now that her motto is, "Loved, accepted, and forgiven." She continued, "It starts with the fact that we have to love ourselves, forgive ourselves and accept ourselves."
After the physician Megan worked for retired, she went to work in the automotive industry as a rental agent. She quickly moved into management and I learned that she could hustle legally at her job just as well as she could in an illegal job. But the legal hustle gave her a jolt of confidence and self-satisfaction.
Megan also overcame systemic barriers and became a licensed foster parent in 2012. She applied to Washington State Department of Child and Family Services and received an administrative over ride to foster and adopt children. Over the years, she has adopted four children involved in the foster care system and has nurtured their lives. While fostering children and working with the local Spokane system and families, Megan chose to change her career. She attended Spokane Falls to receive her AAS degree in Addiction studies and also earned her license with the Washington State Department of Health as a chemical dependency professional trainee (CDPT).
After completing her practicum at a detox center she worked for a private agency for one year. Pioneer then hired her as we could see the vision she had for herself and understood what she wanted to work in and accomplish. We all looked at where Megan was heading - not where she had been. She was hired as a substance use disorder (SUD) counselor at Pioneer Counseling –Emerson Clinic before she transitioned into a community engagement specialist for Pioneer Center East residential treatment program. Her drive to help others succeed and her willingness to share her struggles were key signs that she would excel in her role. Megan is passionate about strengthening families, assisting previously incarcerated individuals with re-entry and ending mass incarceration. Her passion has positioned her in the community as a "take charge" individual.
She is now the co-founder and collaborative leader of the Spokane chapter of "All of Us or None," a national grassroots organizing initiative started by formerly incarcerated people, to work towards eliminating the discrimination that incarcerated, formerly incarcerated and family members face every day. The goal is to strengthen the voices of people and communities most affected by the criminal justice system, so together they can make changes in public policy and fight for incarcerated individuals' rights.
Other volunteer actions Megan is involved in include:
Elected as a representative for the Washington State Association of Headstart/ECEAP

Built an outreach program to visit local work release centers and speaks to and assists women and men with re-entry needs

Volunteers with nonprofit organizations to feed the homeless

Participates in lobbying to advocate for the rights of previously incarcerated individuals, those impacted by addiction and those seeking education

Speaks on the need for fair chance hiring and the need to 'Ban the Box' on employment applications so previously incarcerated individuals have a fair chance at gaining employment

Assists with community events to educate communities about returning citizens' voting rights

Acts as a volunteer coach through the YMCA for at risk youth
Recently, Megan was hired by Consistent Care in Spokane to work full-time with Bail Project.org to build a jail transition program. Two of the largest barriers Bail Project clients face are homelessness and substance abuse. Megan will work as a CDP case manager to help individuals transition from jail.
She shared, "Had I not worked with Pioneer Counseling and Pioneer Center East previously and received the experience and leadership qualities my managers and co-workers have shown me, I would never have been hired for this new position. I am so grateful to Myesheia, Tennille, Kari and Lauren for their willingness to mentor and work with me, and their ability to be amazing role models."
We're honored and proud to have had Megan as an employee as she is so dedicated to the advocacy of lowering the barriers for justice-involved individuals in the Spokane community. Thanks Megan for your dedication and all that you do to serve others. The sky is the limit!