Ashlee Starts Living Her Dream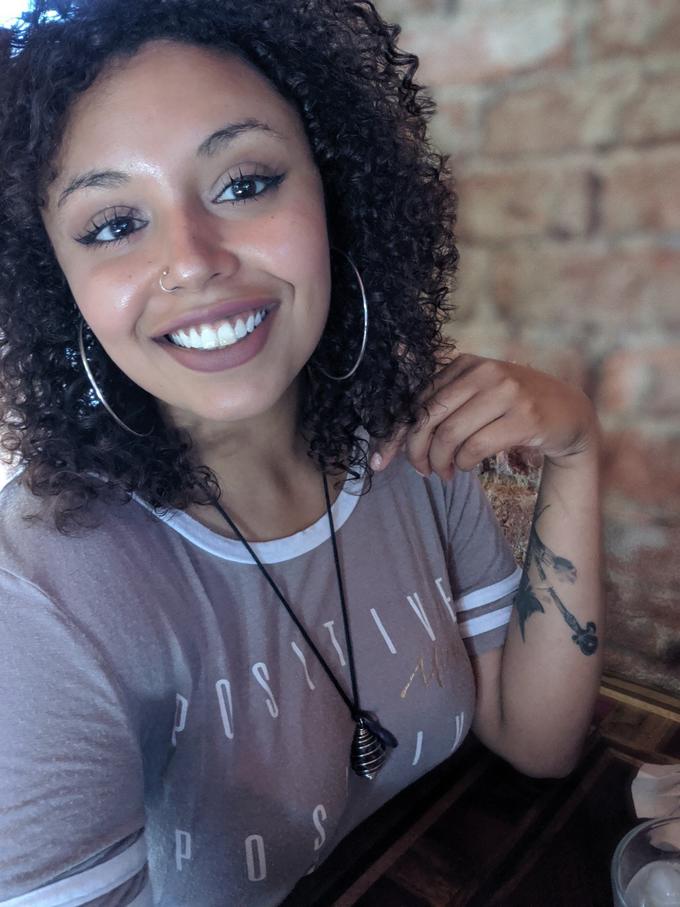 Ashlee has lived in Pioneer's Rialto housing program in Tacoma for over a year now. She's very happy with where she's at now, both in housing and in her life in general. Ashlee has been able to turn the pain of her past addiction struggles into a tool she uses to support others. She is now a certified peer counselor and works with troubled children to help them through their struggles.
"It's a dream of mine I'm living," Ashlee said proudly.
This is a huge shift from her past that included running from trauma and into more hardship. Originally from Phoenix, Arizona, Ashlee ran away from a troubled home and ended up becoming homeless. She turned to alcohol and soon was addicted to pills and marijuana.
"I tried running away from my problems and that didn't really work," she stated.
In 2009, Ashlee moved to Washington state where she became curious about other drugs. When she was kicked out of the house of her friend's parents, she found herself living on the streets again -homeless with no real friends and couch surfing in an unfamiliar territory. This lifestyle went on for several years.
In 2015, she woke up at her mother's house with no memory of how she had gotten there. After a physical altercation with her mother, Ashlee's mom decided to check her into rehab. Her life following rehab consisted of moving between temporary places to stay and being homeless, until she found her way into stable housing.
Ashlee decided to attend sobering meetings and met a young woman who told her about clean and sober residential services. From her contact, Ashlee was accepted into the clean and sober home. The young woman who had connected her with the house changed Ashlee's life. Once Ashlee settled in her home she started to learn what she was lacking in spirit, studied how to change her life and how to live in a healthy manner in a community.
However, after four years living in the clean and sober house, Ashlee's addiction reared its ugly head again in the form of gambling. She had previously dabbled in gambling back when she turned 18, but decided it wasn't for her after losing $20. But now she had a new addiction.
"I was still living that lifestyle [with gambling as a new addiction] and that mentality, it was killing me," she said.
She tried getting help for her gambling but found it gave her too many opportunities to fall into former addictions. She didn't stop trying though.
"I didn't want to go back to where I was when I was in my late teens, early 20's. Fear is what kept me going… not only to survive; but to become somebody."
As she struggled she began to lose the fight and eventually lost her housing due to her gambling issue. A friend who was familiar with Pierce County services connected Ashlee with a few resources and then told her about Pioneer Human Services and the Rialto apartments. Still, she was a little depressed and was struggling with gambling.
Finally, Ashlee made the decision to apply for housing at Pioneer's Rialto housing program and to straighten out her life again. She started studying to become a certified peer counselor and was accepted into the Rialto. After she moved in she got certified and began working with an agency that serves children with mental health issues in Tacoma. She loves her position and is able to relate with the children and really help them with all of their many needs. She has now been living clean and sober for four years and hasn't gambled since last year.
"By taking this step and moving into the Rialto, I was holding myself accountable for my recovery," Ashlee said.
She appreciates the support she receives from the Pioneer staff. "Amber [my housing manager,] is just amazing… she's just really been there for me. She's met me where I was at and is really knowledgeable. When I asked for advice, she kept it real with me. She really went out of her job title and was just kinda there for me."
Now, Ashlee wants more for herself. The most important outcome for Ashlee is to be "truly happy." She's driven to reach out, to do "one little thing every day," like updating a resume, researching her career path, asking the higher power to watch over her and keep her on her recovery path.
Through being able to hold herself accountable for her own recovery, Ashlee learned to change her behaviors. Pioneer educated her on how to get a service dog, something that helps her tremendously. Ashlee's dog helps her handle her anxiety, and enables her to stay strong in the face of adversity.
"He doesn't really do anything," she laughed when talking about her dog. "Just him being there helps."
Ashlee expressed gratitude for the Pioneer staff and for the dedication she experiences from the people who work with her at the agency for children. Eventually, she wants to study social work and psychology in college to use her past addiction and pain to create something better for others in the future.
We are proud of you Ashlee and honored to work with you on your path to enriching your life!
Thursday, October 10, 2019