Accepting the Opportunity to Change Your Life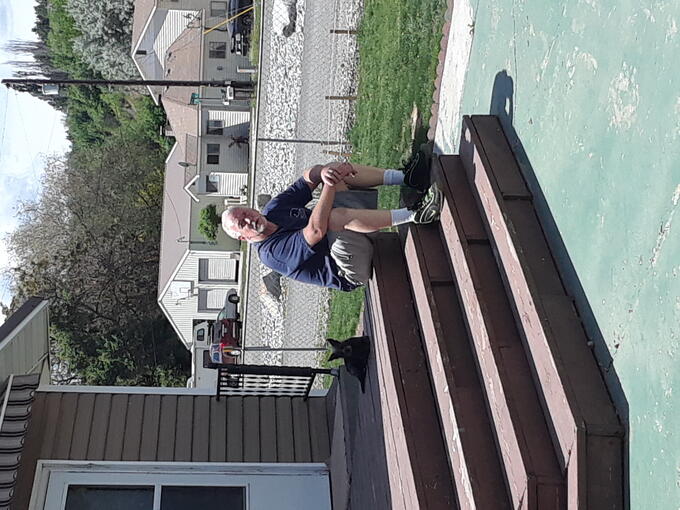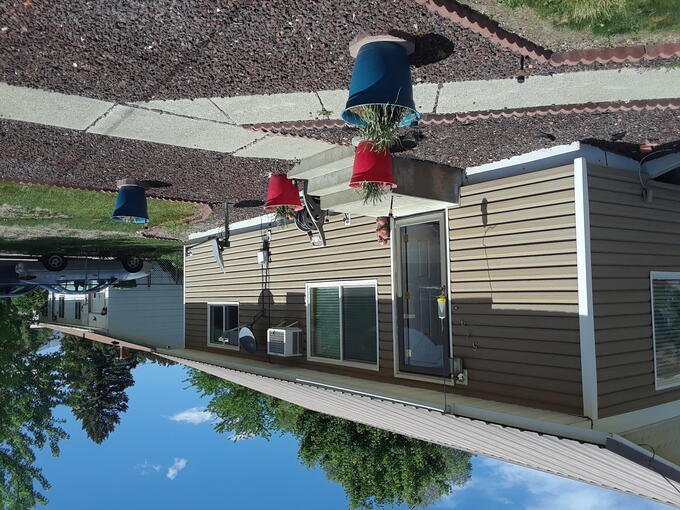 "Pioneer opened the door for me to build a life. Employment is key to a successful reentry after being incarcerated. They gave me the opportunity to prove myself in a job, build a work history, live in my own affordable apartment to save my money, establish credit - and that led me to eventually being able to buy my own property. This has done wonders for my self-esteem." Ken
When Ken made the decision to take control of his life and make positive changes so he would never return to prison, he made a mental list of goals and things he wanted to achieve. One of his goals was to get clean and sober, another was to have stable work he enjoyed, and a big goal was to own his own home one day. On July 31, 2020 he reached his third goal when he closed on the purchase of his first home. Ken is now living the life he always wanted with his partner, Anna, and he is achieving things he had only dreamed of years before. Ken shared his transformation with us below:
Making the Mental Transition
It was my ninth time in prison for drugs and all the illegal things I did to support my habit. After three years into my prison sentence I started to ask myself, "Why do I keep coming back here? Why does this keep happening? How can I change?" It was just me and those four walls and all I could think was that I would never get out of prison for good if I didn't make major changes in my way of thinking and stop my self-destructive behavior. I finally realized that I needed to be the change.

I decided that I would start living in prison like I wanted to live after I was released. My pattern needed to change, so I kept away from all the negative behavior and drugs you can find behind bars, to prepare myself to live in a positive way after my release. But first, I had to confront the devil. I started to open my mind to painful memories from childhood trauma and tried to understand where it all began. It was a definite time for some powerful soul searching.

Analyzing My Behavior
After 10 years in the Walla Walla State Penitentiary I was transferred to the Monroe Correctional Complex. I was crammed into a bedroom with three other men and found it nearly impossible to think, let alone sleep. I noticed another building with individuals reading and painting in more private surroundings and found out that was the Crossroads program. The guys told me I would never want to be in that strict program that singled you out and separated you from other incarcerated men, but something drew me to find out more about Crossroads. It turned out to be a program that dealt with your mental health issues and substance use disorder. It was a two-year minimum commitment and covered everything I knew I needed. I applied and was accepted into the program.

Crossroads covered individual and group counseling, and addressed trauma, anxiety, depression and addiction. In Crossroad, I learned how having mental health issues is exasperated when you use drugs. They gave you the information but you were expected to do the research and study it to learn for yourself. I was like a sponge and read everything I could get my hands on to dissect my behavior. I remember telling the psychiatrist that I will never get high again. I told her that I was going to change myself and if I couldn't fix myself, I asked her not to let me out of prison.

In the program, I immersed myself in my childhood and family trauma and dragged out every skeleton. Each week, I was fully engaged in counseling, and often talked to the Crossroads counselors several times. If I was locked up and in this program, I was going to squeeze every drop of knowledge out of it. It took me a while to finally make the connection of what triggered me to want to get high and numb my brain. I made the realization that I had been participating in my life instead of actually living it!

Release and Introduction to Pioneer Human Services
One day, I can recall I told my counselor that I was now going to be OK. My skeletons had all been faced so I was locking them up and focusing on building my new life. I was clearing out my brain to make room for all the new knowledge I learned about triggers, signals, coping skills and positive behavior.

After my release from Monroe, I was sent to a work release that Pioneer Human Services operated at the time. I saw flyers on the wall for their Roadmap to Success (RTS) job-readiness program and applied to get in the course. In my interview, I was asked if I believed I could make positive changes in my life and I answered, "Yes!" I feel I've been blessed ever since.

After I got accepted into RTS, I learned about communication skills, resume and cover letter writing, interviewing techniques and how to explain my past. I really did not have a work history because of my repetitive path of incarceration over 30+ years, but I needed to build a career that created stability and gave me the opportunity to stand on my own two feet.

At my RTS graduation, employers were there to interview graduates and I gave my resume to eight different employers. Due to my lack of work history, not one employer hired me. However, in class I had met management from Pioneer Industries (PI) manufacturing division and decided to take a bold step. I dressed up in my suit and went over to PI and asked where the area was that I should start working. The manager came out and we had a laugh, but he gave me a chance and hired me. Wow, I was grateful for the opportunity to prove myself.

I worked in PI's assembly and landed housing in Pioneer's housing program. After a few years, I knew I had proved myself on the manufacturing floor but I wanted a career change and so I applied for a position with Pioneer Construction Services. There was an entry-level tech position open and I was hired. It has been about three years now and I have learned new skills and made some good friends. On July 9, 2021, it will be six years total that I have been with Pioneer!

Achieving Goals
It was a great experience to be reunited with family members and witness their pride when they saw my transformation. They realized how hard I have worked to create a new life and offered their support. One thing I have learned is that when you have struggles or need information you need to ASK people for help and advice. If I am having a rough day or have something bothering me, I will often talk to a co-worker or friend to get some sound advice and support. I have learned it is OK to ask.

When I could not find a home I could afford, I asked my sister and she informed me of the areas I should consider that were nice and much more affordable. The home I purchased is in an area near where she lives and exactly what I have always wanted.

Pioneer Human Services' Support
Pioneer opened the door for me to build a life. Employment is key to a successful reentry after being incarcerated. They gave me the opportunity to prove myself in a job, build a work history, live in my own affordable apartment to save my money, establish credit - and that led me to eventually being able to buy my own property. This has done wonders for my self-esteem.

In order for me to successfully rebuild my life, I needed to be given a chance to change. Oh believe me, it's always been right where I stood – I just needed to see it. I also learned that making a mistake is not the end of the world – it is one way to learn. I am no longer a prisoner in my head as I know that I have a choice that I fully understand. God has given each of us the chance to make decisions in our lives. I failed miserably at this the past, so I am making up for it now!

My partner Anna and I are planning to get married when the pandemic restrictions loosen up and I am looking forward to having my new friends over to see my home. It feels great to have a sense of pride again. Thank you Pioneer for giving me the opportunity to change and succeed.