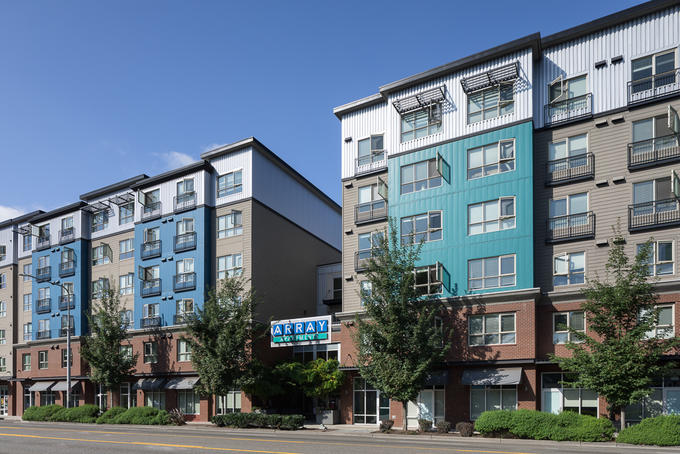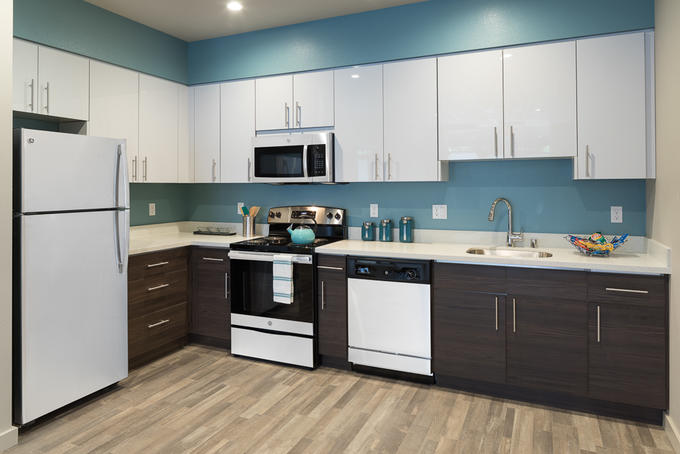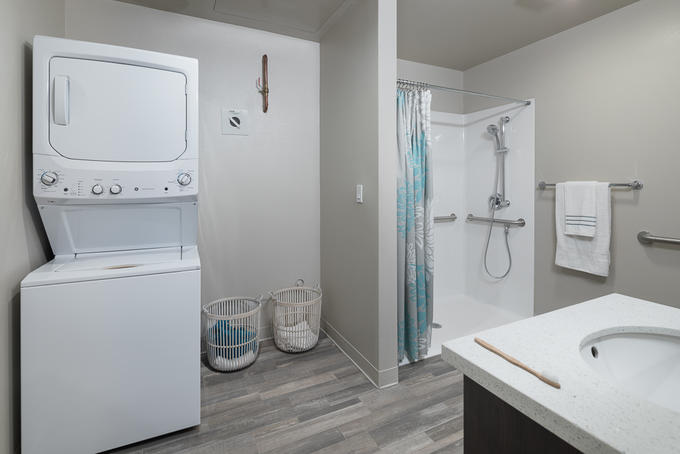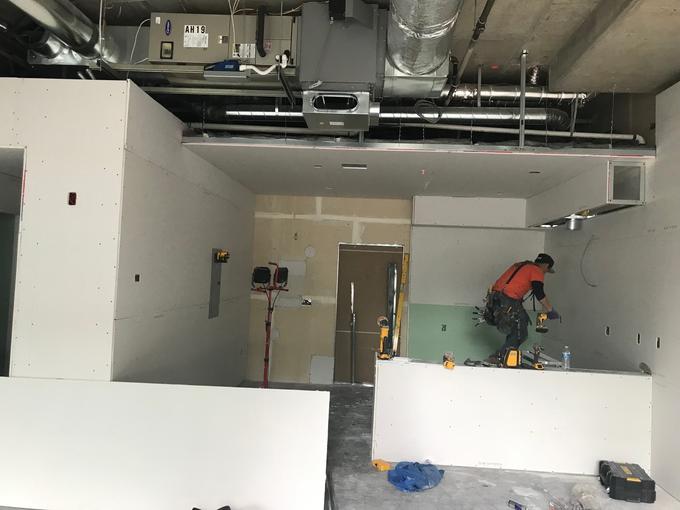 ABOUT
Pioneer Construction is an innovative remodeling general contractor that manages tenant improvement construction projects in the commercial office and multi-family residential space. Pioneer's core values of providing excellent service through teamwork, integrity and transparency - with a commitment to safety, have established the company's reputation of providing superior work.
We focus on delivering your construction project on time and within budget, while managing all the relationships across our teams. Our award winning business has over 25 years of experience working in the Pacific Northwest region.
"We received all nine units' certificate of occupancy on time and within budget. The unit finishes look amazing."
- Shannon Dustin, Vice President, Conam Management Group, Pacific NW Division

We are one of Washington state's only general contractors that operates within a nonprofit social enterprise. Our thoughtful decision to be a niche service provider enables our team to have increased focus on the specific needs of our customers and to develop long-term partnerships within our community. The team's singular focus is on serving the following customer segments:

Affordable housing
Commercial tenant improvements and renovations
Multi-family housing including clubhouse and apartment renovations
Public works, government contracts and capital improvements

Our differentiation lies in the fact that we are a dedicated team of professionals focused on providing specific customers in our niche with our knowledge and experience to ensure the success of their construction project. We focus on providing construction management services that are built around collaboration, quality of work and efficiency for every customer.
"Kenney and his team have done some work for us on unit renovations. They were very thoughtful in their process and improved on the original plan. A full spectrum team was put together that was able to partner with our client to see that they were satisfied with the outcome - despite the frequent change orders initiated by our client. The staff at Pioneer Construction was patient and kind throughout the job."
- Cassandra Haavistor, principal, NW Select Real Estate Services
SERVICES
Our primary services include:
Pre-construction planning
Dedicated construction management
Exterior and interior redevelopment projects
Commercial tenant improvements and renovations
Plan check, permitting, and inspections
Self-performance in carpentry and paint
Superior workmanship in specialized vendor trades
Every project receives quality control planning and execution:
Safety management
Schedule development and control
Subcontractor oversight
Project accounting
Project close out
"Over the past decade, Pioneer Construction has been Catholic Charities 'Go To' general contractor. They have performed and exceeded our expectations on every remodeling project."
- Lisa Christen, Division Director, Catholic Community Services - Western Washington
CONTACT
Ronald Young, Director of Construction Services
Office: (206) 717-0261; Mobile: (206) 406-4443
[email protected]
Elmo Paige, Senior Project Manager
Mobile: (206) 566-8044
[email protected]
General Contractor License: # PIONEHS94509
"I recommend Pioneer Construction for mixed use and commercial tenant improvements. They are a first rate general contractor."
- Carl F. Pirscher, AIA, LEED, PIRSCHER ARCHITECTS
PIONEER HUMAN SERVICES
Pioneer Construction is a division of Pioneer Human Services (Pioneer) headquartered in Seattle, Washington. Pioneer is a nonprofit social enterprise that provides justice-involved individuals with an array of treatment, housing and employment services to help them transition into the community and build healthy, productive lives. The organization also operates a diverse line of businesses that provide on-the-job training and work experience for the people being served, while generating revenue that helps fund Pioneer's social mission. Pioneer started as a single halfway house in Seattle in 1963 and now provides services in over 50 programs across Washington state.