A Positive Attitude Leads to Success After Incarceration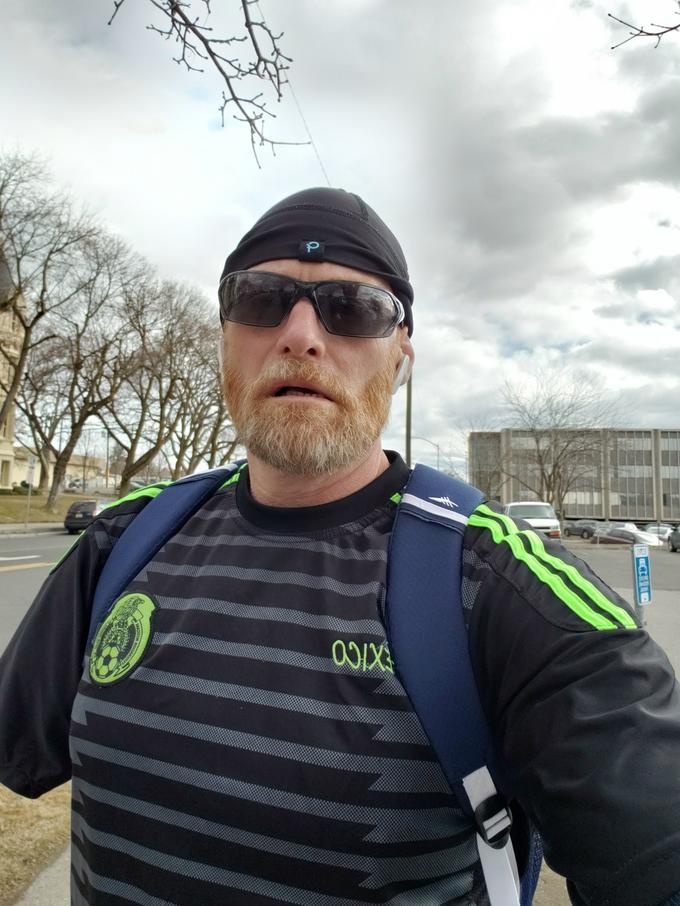 Sometimes people do not get it right the first time. Mark had been to prison before but this time he had a different attitude. Pioneer Human Services operates the Spokane Residential Reentry Center (SRRC) where Mark was directly sent after his release from federal prison the second time. SRRC serves as a bridge to help individuals transition back into the community after prison. Even though Mark felt that he faced many more barriers in the community, and had frustrations with hearing the word "No" more than he expected, Mark never felt like he wanted to give up. He shared that he is a firm believer that the right attitude is the foundation for success.
Mark has resided at SRRC since November 2019 and asked to stay longer than his release date for a Public Law placement. Public Law is when an individual is out of Bureau of Prisons custody and placed on supervision. He was granted an extended stay at SRRC and shared that his gratitude for the extra time it gave him.
Treatment and Training Programs
Mark had completed the 500-hour Residential Drug Alcohol Program in prison and followed up with the Therapeutic Drug Alcohol Treatment (TDAT) at SRRC. The TDAT program includes a weekly group counseling session as well as a weekly individual session. Although Mark acknowledged that the group sessions seemed to be a little out of his comfort zone, he adapted well. He shared with his normal outpouring of positivity that the TDAT program in the reentry center was, "Exceptional treatment for aftercare."
In addition to the substance use disorder treatment program that Mark has been engaged in, he is also working towards a Peer Support Specialist Certification. He has already completed the Peer Certification Prerequisite training program and is currently attending community college in Spokane pursuing an AAS in Addiction Studies. His first semester ends soon, but he has dedicated himself to diligently using the time (due to the stay-at-home order) towards studying all four courses and he is now weeks ahead in the program with a 4.0 standing!
Giving Back in the Community
Several days out of the week Mark volunteers at the Off Broadway missionary outreach and at Salvation Army's food bank. He is a great role model in the facility and in the community. Jaime Riddle, SRRC case manager said, "Every Monday after volunteering Mark walks in SRRC as I am finishing my shift and I ask him how it went." Jaime shared that Mark would always say, "It is so cool, I can't explain how good it makes me feel."
Positive Attitude
Tiffany Traylor, SUPD, is the TDAT facilitator at the reentry center and she stated, "He was an example of how a good attitude can impact one's recovery. His common statement and words of encouragement were, 'It's all about a positive attitude' and he showed a lot of strength with exploring different avenues to obtain his goals."
Mark strives on incorporating a positive attitude into his daily routine of prayer, reading the Bible, practicing meditation and exercise. He states that the attitude change he developed while serving some time in solitary confinement in prison really worked for him and he saw the positive effects that it had on him. This positive attitude he developed continues to be reinforced by the encouragement, support and pro-social responses he receives from staff at SRRC and partners in the community. Cont.

SRRC Experience
When Mark was asked about his experience at SRRC he shared that his case manager, TDAT facilitator and mental health professional made a huge difference in his life, "You encouraging me and being a support shows me that I am doing the right thing. There are some people who really like their job because they want to - and can - help people. My team including my case manager, TDAT facilitator and 'Shrink' are those types of people."

Jaime Riddle added, "Mark's adaptability, ambition and attitude is really next to none. I was taken back by how surprised he was when I asked if he would share his experience of living out the remainder of his sentence at SRRC. He said it would be the quite the honor. I felt the same about having the opportunity to work with Mark and share his story – it was a privilege and an honor to watch him apply himself and build-up his life. I am excited to announce that he will be releasing in less than a month and has found housing in a recovery program."
Everyone at Pioneer Human Services wishes Mark great success in his future endeavors and feels positive that he will continue to succeed in the community.