Permanent Affordable Housing Builds Stability in Lives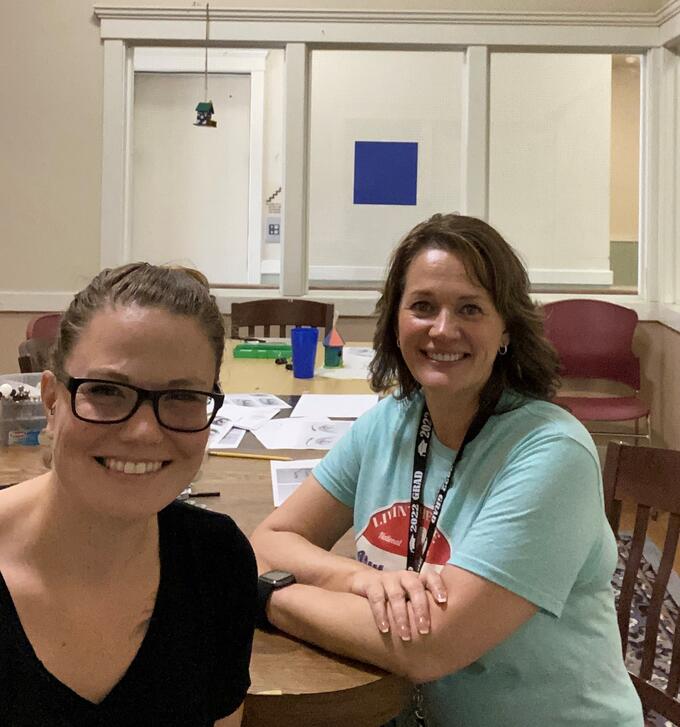 About The Carlyle
Our housing staff in Spokane shared an inspiring story on Erik, a veteran and resident at the Carlyle. The Carlyle is an affordable multi-family housing program located in the former Carlyle Hotel. Studio and one-bedroom apartments occupy the building with permanent supportive housing services offered onsite. The Carlyle promotes an environment conducive to recovery and is a low-barrier housing program for individuals with conviction histories. The Carlyle also houses an interim housing program for veterans experiencing homelessness.
Erik Moves Into The Carlyle
Erik was admitted into the Carlyle Healthcare for Homeless Veterans Program in June of 2018. He was given a temporary apartment where staff could work with him on support services that he might need.
Sabrina Johnson, social services program manager at the Carlyle shared, "Erik was settling into the Carlyle and two months after he moved in, staff approached him to see if he would be interested in becoming a permanent resident. Erik liked living in the facility and accepted the invitation to stay."
Permanent and Affordable Housing
Erik said, "The Carlyle housing program has helped me because it has been affordable and given me the opportunity to live comfortably and put some money away to fix my truck." He added, "The best thing about living here has been the staff that really seems to care about the comfort and happiness of the residents."
Erik utilizes outside support from the Veterans Administration and so he does not often engage in all the supportive services offered at the Carlyle. However, he got very involved in the newly formed art group that meets weekly, and he has even taught projects to fellow residents. Erik stated, "I guess I'm getting more comfortable engaging with other people."
Tye Sheller, case manager at the Carlyle said, "Having permanent housing has definitely improved Erik's stability. When a person knows that he/she has a safe and clean place to call home - a permanent roof over their head - the urgency of finding shelter for the night is removed and they can then focus on improving their life, getting things in order and socializing with other people."
Stability and Support
Erik shared, "Living at the Carlyle has given me the ability to focus on my medical and mental health care."
All the staff at the Carlyle are very happy to have Erik as a resident. "We appreciate the opportunity to support his needs and watch him start to get involved in the community. He served America in the military and now it is our chance to serve him," added Sabrina.
Pictured in the Carlyle art room: Sabrina Johnson - Left, Tye Sheller - Right