Blog View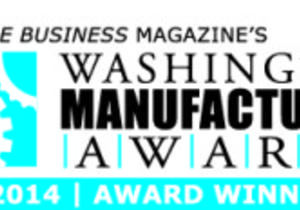 Seattle Business magazine honored 19 top manufacturers in the state at its Washington Manufacturing Awards event at the Seattle Design Center. Pioneer Industries was proud to accept the award for the nonprofit sector. Pioneer Industries' revenues have grown by more than 60 percent since 2011, and it has added more than 40 jobs to its workforce.
The event was attended by 280 members of the region's...
Learn about how the If Project and Pioneer Human Services are making a difference with people who are either incarcerated or reintegrating back into society after incarceration. Read the article or listen to the KIRO Radio 97.3 FM broadcast.
The If Project is a...
Learn about Pioneer's 50 years of providing services to overcoming the challenges of substance abuse and criminal histories in Washington State in the new 2013 Annual report. The report is a retrospective of Pioneer's treatment,...
One of the immediate concerns of ex-prisoners stepping off buses and reaching certain communities is where will they spend the night – and the following ones, and also how safe will their new dwelling be. The truth is this is a daunting challenge than hits most of them when without even realizing it. Few ex-convicts have loving families and relatives they can get in touch with and rely on in this regard. With deceased...
Pioneer Industries is proud to announce that it has received a 2013 Boeing Performance Excellence Award. The Boeing Company issues the award annually to recognize suppliers who have achieved superior performance.
Pioneer Industries maintained a Silver composite performance rating for each month of the 12-month performance period, from Oct. 1, 2012, to Sept. 30, 2013.
This year, Boeing recognized 582 suppliers...
Pages