Spokane Job-readiness Training Program Assists Formerly Incarcerated in Securing Employment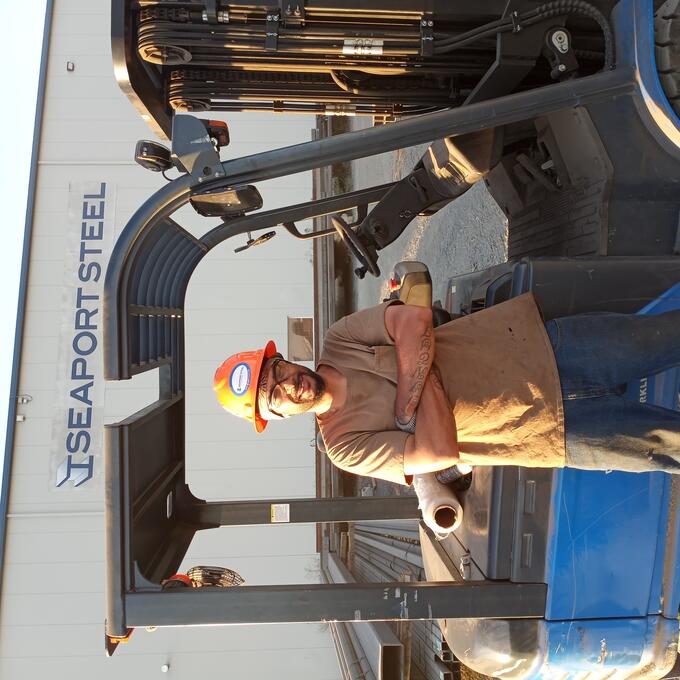 The Pioneer Roadmap to Success job-readiness training program in Spokane is very excited to share an inspiring story about Matthew, a recent graduate. Matthew was incarcerated, and a few weeks after his release, he enrolled in the Roadmap program to help him prepare for the workforce, and assist him in searching for work and securing employment.
Kendra Ooms, vocational case manager shared, "Matthew came to us with only the clothes on his back - and in turn - the Roadmap to Success program was able to set him up with some basic clothing and hygiene needs. Preparing for employment includes being able to present yourself in an interview with confidence. We also assisted Matthew in getting his driver's license back as transportation is a key issue for new employees."
Matthew stated, "I found the Roadmap to Success program through word of mouth. People I knew had previously taken the class and recommended it to me." He continued, "I had recently got out of prison after being incarcerated for eight years. I was released early due to a change in the law. My prospects were minimal and I really didn't know what I was going to do for a job."
During Matthew's time in the Roadmap class, he met all the challenges head-on and learned to overcome them. He was finding out how to navigate the barriers that formerly incarcerated individuals face. Matthew worked on securing all his basic needs to include a safe and stable place to live, insurance and even a car while he was still engaged in class.
Kendra said, "We helped Matthew build his self-esteem back up in class and provided him with the right tools so he could practice cognitive-behavioral pro-social thinking. He learned the skills and gained the knowledge to tailor a cover letter and resume to whatever job/career he sought out."
The Roadmap staff work closely with many companies including Seaport Steel in Washington state. Because of Matthew's persistence, staff was able to collaborate together with Seaport Steel and arrange for an interview. Seaport Steel not only interviewed Matthew, but they hired him onto their team - and he is still employed there today.
"The Roadmap class helped me immensely. When I was released from prison, I had nothing but the clothes on my back, and they helped me with that too. The staff at Roadmap helped me get the job I have today as they referred me to Seaport Steel." Matthew added, "The most valuable training for me in the class was the job preparation class. They helped me with a resume and communication styles to build my interview skills. I got a job at Seaport Steel based on their referral and I am still employed there today. I really enjoy the work."
Darin Christensen, the Workforce Development program manager in Spokane said, "We are very proud of how our staff was able to work with Matthew to navigate a successful reentry back into the community. It is amazing to see how far he has come in a short time. We are looking forward to hearing about his future accomplishments!"
Pictured: Matthew