Pioneer to Operate New Snohomish County Diversion Center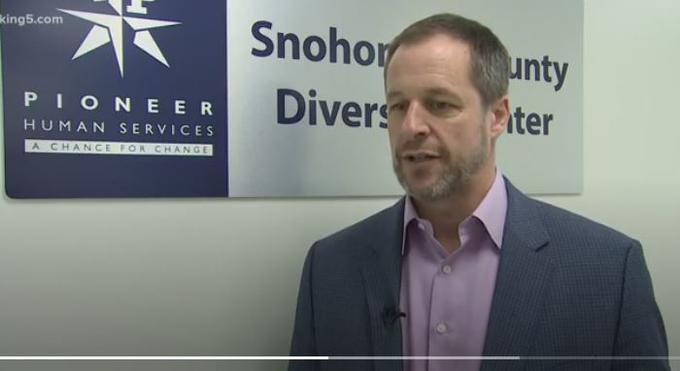 Pioneer Human Services will be operating the new Snohomish County Diversion Center in Everett, WA to help treat the opioid crisis.
Snohomish County deputies are partnering with social workers to proactively approach individuals who are addicted to drugs and living on the streets to get them into treatment before they end up in jail...or worse.
There was only 32 detox beds in the entire county, however, now a 44-bed diversion center will be an immediate place where addicted individuals can get off the streets, seek medical attention and start to get clean and sober. From there, participants will be able to walk right next door to a brand new resource center that Pioneer will be operating also to get connected to longer-term treatment, housing and job opportunities.
"When they agree to treatment, we have a short window to motivate them to take a step toward wellness in their life," said Steve Woolworth, Pioneer's VP of Treatment & Reentry. Read the full news article and see TV videos HERE.