Pioneer Developing New Affordable Housing Building in Seattle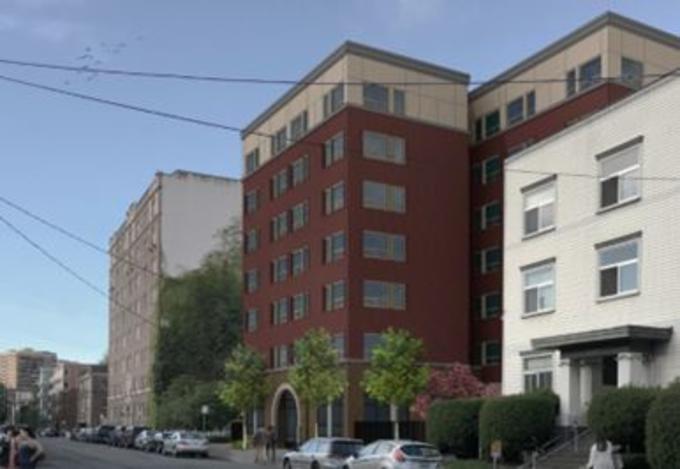 Pioneer is developing a seven-story apartment building with 90 units on Capitol Hill in Seattle. The development will replace Pioneer's existing Smith House and the adjacent parking lot on Belmont Avenue. The project will provide the opportunity for permanent supportive housing to formerly incarcerated and homeless residents.
The new high-quality apartments will serve a mix of very low, low and moderate income tenants. Besides supportive services, the new housing program will include community space, a spacious classroom and case management offices. In addition, the building will have a beautiful courtyard for outdoor leisure and socializing. See the rendering and more details in the Belmont poster HERE
Construction is scheduled to start in late winter of 2019 and the building is expected to be completed and open for residents in late spring/early summer of 2020. Partners in the development include the Seattle Office of Housing, Bellwether Housing, SMR Architects and Walsh Construction Company.