In-Jail Treatment Program Prepares Heather for Life in Community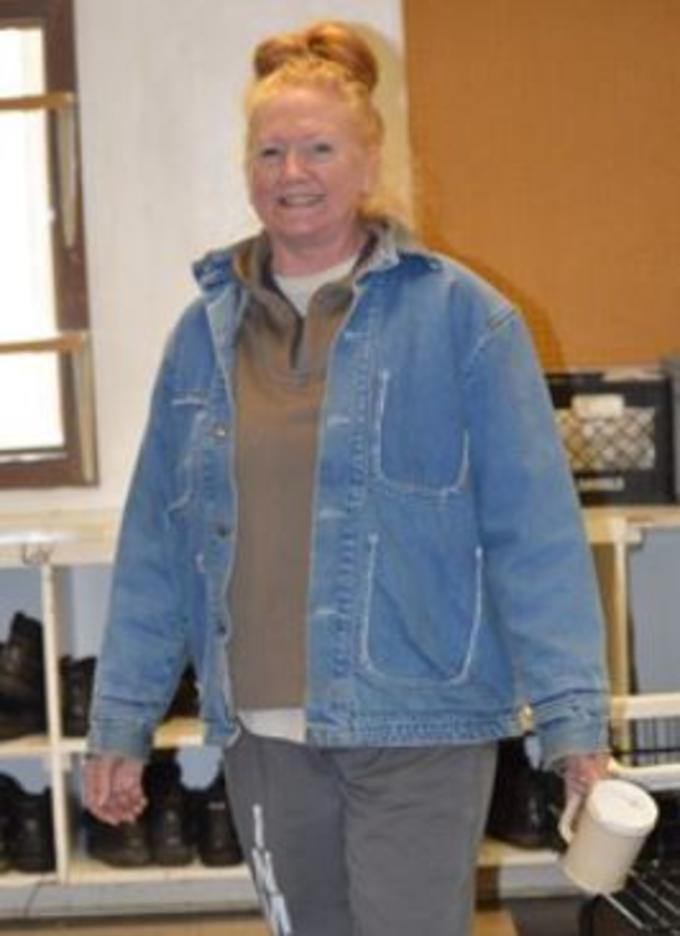 The Spokane County Detention Services Community Corrections Newsletter included a story on the success of Pioneer Human Services' Intensive Outpatient (IOP) treatment program in the Geiger Corrections Center. They shared the story of Heather, one of the client's that really connected with Linda Gurtner, Pioneer's substance use disorder professional that leads the IOP program in the jail.
Linda said, "Heather was very committed to IOP at Geiger and felt that her recovery was key to not being incarcerated again. Her main goals were to be able to regain her focus in the community for family, work and housing. She set very clear and concise goals for herself."
Currently, the IOP and all programs in the jail are on hold due to COVID-19 to help keep the incarcerated safe from being exposed to the virus. In the interim, Linda is helping out at Pioneer Counseling - Emerson Clinic in Spokane, but she is really looking forward to leading the in-jail IOP program again as soon as it is safe.
--------------------------------------------------
Newsletter Story
Heather was arrested last September on an outstanding warrant stemming from a 2017 DUI arrest. "While there's one arrest here in Washington state, there are two other prior DUIs in Idaho," she explained.
Originally from Spokane and now in her 50s, Heather lived in the southern U.S. much of her adult life. "We were in New Orleans while my husband attended law school, lived in Houston where my son was born and spent 13 years in Atlanta where my daughter was born, before returning to the Coeur d'Alene area. I have experience working in public and private accounting, and obtained a BA in Accounting from EWU. At age 40 I was divorced from my husband of 20 years. Since then, I've had intermittent periods of sobriety and employment—lasting a year or so each time. Drinking was the impediment," she shared.
Following her Washington arrest in 2017, Heather entered Spokane County DUI Intensive Supervision Treatment Court (ISTC). Heather said, "ISTC has a 5-phase process, but I got stuck on phase two, eventually absconding from the program and going into warrant status. Although I was living at home and not trying to hide, the warrant didn't catch up to me for 11 months."
Heather was sentenced to 245 days. "I voluntarily completed Intensive Out-Patient Treatment (IOP) and the Breaking Barriers at Geiger in short order, then returned to court. Judge Wilson reminded me there was no treatment review option included in my sentencing, but nonetheless reduced my sentence by 30 days. I'd been in IOP before while living in the community, and another time paid my own way into residential treatment. This time, Geiger's IOP, led by Linda Gurtner of Pioneer Human Services, gave me better perspective of my behavior, the danger I created, and the implications it had on me and my family. However, I had the necessary time, support and motivation to focus on aspects of treatment I previously failed. Geiger IOP counselor Linda is great—very heartfelt and inspired by the progress of her clients. You can tell being a treatment counselor is not a job for her, but a passion. IOP taught me how to cope with conflict and other negative emotions without resorting to alcohol. Before, maybe I didn't know how conflicted I was. Whenever anything didn't turn out as I had hoped, I just had a drink to numb my emotions. Geiger's Alcoholics Anonymous meetings on Saturday morning have also been a big help. The volunteers are all great people, who, like me, have an addiction. Unlike me, they found help and support, succeeded in recovery and are now living so-ber lives. Their support has given me confidence that I can do it, too," stated Heather.
Heather felt that IOP, AA and Breaking Barriers, taken together, are a combination that supplement each other. Heather said, "IOP provided me with coping skills, but Breaking Barriers really hit home. Although I have a Bachelor's degree, goal-setting and follow-through have consistently been issues for me. Breaking Barriers taught me how not to be constrained by past failures. Now I practice daily affirmations, strive to make the most of every experience and appreciate each personal en-counter. Thank you, Ms. Butterfield." Heather also participated on Geiger's female Work Crew, helping local non-profits and public agencies.
Just days before her release, Heather was confident in her ability to remain sober, but less certain about personal finances. "The Roadmap To Success initiative is a new element Pioneer has recently added to Geiger IOP. For people in custody, it's essentially pre-release planning with emphasis on whatever an individual's specific needs are. Personally, I need to put extra effort into my resume, cover letter and job interview readiness, because I have gaps in my employment history. I'll be working with job search counselors at the Spokane Resource Center through the Roadmap program."
Heather commented that while her time at Geiger has been productive, she's ready to go. "I'm looking forward to reconnecting to my 22-month-old granddaughter. My son and daughter-in-law live locally, and my 22-year-old daughter is also in the Spokane area. Food-wise, Geiger's cooks do a great job, but I'm ready for lots of fresh vegetables and maybe a bit less sugar," Heather shared.