Co-occurring Program Provides Solid Recovery Path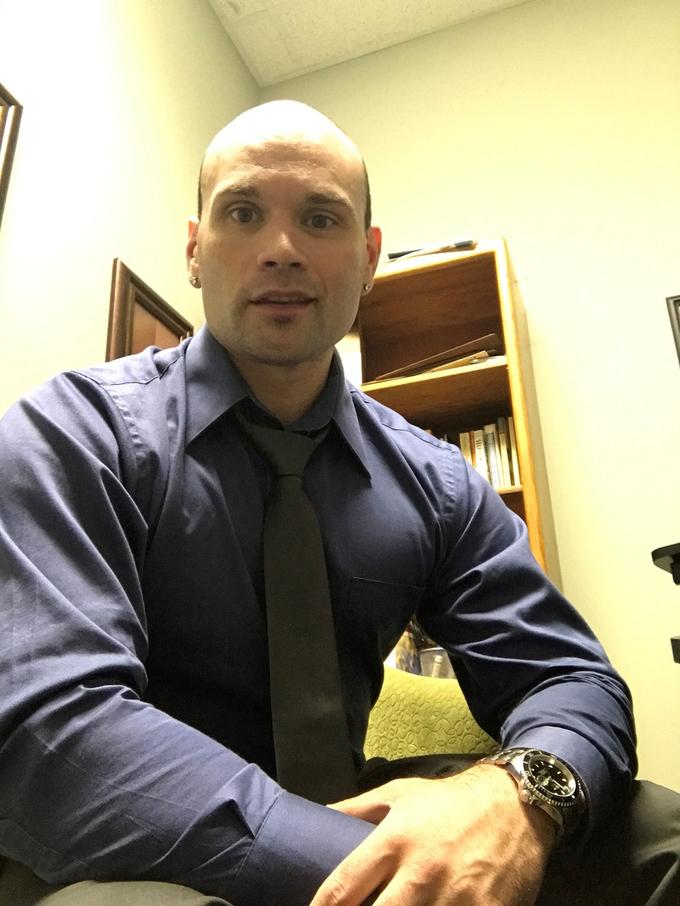 We are pleased to share a success story about Diane, a former client at Pioneer's Co-occurring Residential Program (CORP) in Seattle.
Pictured: Ryan Parry, behavioral health clinician at CORP
About CORP
CORP is a 16-bed facility that provides specialized residential treatment for men and women with co-occurring mental health and substance use disorders. CORP provides a comprehensive range of services geared to treatment-resistant individuals over a longer period of time to meet the needs of this population. The program hosts an interdisciplinary team of licensed medical personnel, psychiatrists, mental health and substance use disorder professionals, and case managers that coordinate the service delivery to the clients.
Getting Started
Diane was admitted to CORP after being referred by the King County Drug Diversion Court program. Upon entrance, all clients receive a comprehensive assessment of their needs including substance abuse, psychiatric and mental health treatment, and medical treatment using research-based assessment tools. Diane had previously absconded from other treatment programs several times, and had not shown interest in engaging in the various programs, so special note was taken when she entered CORP.

Ryan Parry, CORP's behavioral health clinician III said, "Diane was very skeptical about CORP when she first arrived. She did not know what would make this program different from all the others she started, but this time she was a little more motivated to finish something that she committed to at the start."
Dialectical Behavioral Therapy
In Diane's first session with her counselor at CORP, they explored her historic barriers to following through with commitments and identified a need for the distress tolerance and emotion regulation skills that could be developed through Dialectical Behavioral Therapy (DBT). Diane worked diligently on developing DBT skills with the help of her counselor, and eventually learned all of the primary skills prescribed in this evidence based treatment for emotional disorders.
Parry shared, "During the course of Diane's treatment, and largely inspired by her success with DBT training, we initiated a weekly DBT skills group at CORP and Diane was able to gain additional practice with DBT skills and support her peers with their skill practice. It was very inspiring to witness her engagement and willingness to assist other clients in their practice of learning the skills."
Moral Reconation Therapy
In addition to the DBT training, Diane completed the first six steps of Moral Reconation Therapy (MRT). MRT was initially developed as a long-term, therapeutic approach that focused on the thought processes of individuals with a conviction history and how to positively change them. Today, MRT is employed in drug use and dependency programs. The purpose of MRT is to enhance an individual's ability to reason morally so that recidivistic behavior and relapsing are decreased and in some cases eliminated. It employs a combination of cognitive behavioral therapy with certain psychological traditions in order to address issues with the person's ego as well as their social, positive, and moral behavioral growth.
New Life of Sobriety
After a few months of solid work Diane completed the residential treatment program at CORP, taking with her all the skills she learned including DBT, MRT, motivational therapy and relapse prevention training. The staff was so proud of Diane's accomplishments and dedication to her new life of sobriety.

"It was a great achievement for Diane to finally engage in and complete a treatment program. She learned the skills needed to help conquer her triggers and move her forward on her recovery journey. We were all very happy to see her be able to move into a housing program operated by Drug Court after her completion of the CORP program. She has the tools she needs now to stay on course," Parry shared.