Change Maker Luncheon 2019
Thank you to all those who helped make the 2019 Change Maker luncheon a success! The collective efforts of community members like you have made a tremendous impact on individuals and families in our community.
Annual Luncheon
Benefiting Pioneer Human Services
Guest Speaker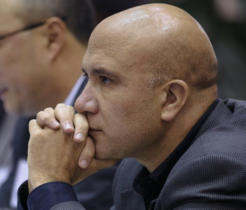 Bruce Western
Bruce Western is a leading academic expert on the intersection of economic inequality and mass incarceration in the U.S. His research has examined the causes, scope, and consequences of the historic growth in prison populations, and he authored the award-winning books Punishment and Inequality in America (2006) and Homeward: Life in the Year After Prison (2018). Bruce is the Bryce Professor of Sociology and Social Justice and Co-Director of the Justice Lab at Columbia University. Prior to that, he was professor of sociology and the Guggenheim Professor of Criminal Justice Policy at Harvard University.
Click HERE to view the slides that Bruce Western presented at Pioneer's Change Maker luncheon.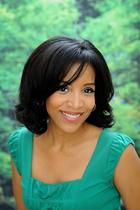 Emcee
Angela Russell
Angela Russell is an American television journalist, who has reported and anchored news in Washington, D.C., Philadelphia and most recently Seattle. She is co-host of "Take 5" a new show on King 5 that aims to inform, inspire, entertain and energize. She co-anchored KIRO-TV's evening news broadcasts for six years, where she won an Emmy Award for her work and expanded her reach globally. KING5 featured her story on the Freedom Education Project of Puget Sound, a Washington program that helps women attain college degrees while incarcerated.
In 2010, she was one of the first wave of reporters in Haiti after the earthquake, where she followed the rescue and recovery effort as well as the local response and impact. Her follow up questions during a 2011 interview with President Obama led to a response that made national headlines. A few years later, when the Affordable Care Act became law, Angela hosted a live town hall on the subject and filed reports for a half hour special on the issue.
Angela is most proud of her work on a documentary called "Five Weeks That Changed my Life". It followed the lives of several women enrolled in a job-training program designed to help them become self-sufficient. Through education, support, and ultimately, a job; the women not only changed their lives, but the trajectory of their children's lives as well.
In late 2015, Angela launched the motivational blog Unanchored Life which is quickly building a solid following. Angela also serves on the board of the Northwest Film Forum.
You Could Be a Winner!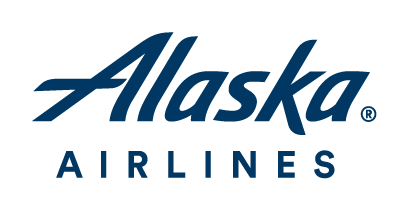 Change Maker Raffle
TWO Round Trip Alaska Airlines Tickets
Tickets are $25 each. Come prepared to participate!

Prize Details: Two coach roundtrip tickets systemwide on Alaska Airlines. Each coach ticket is valued at $1250.00. Transportation is valid on Alaska Airlines and does not have any blackout dates applied. Vouchers need to be ticketed prior to their expiration date printed on the voucher (one year from date of issue).

Questions: Development@p-h-s.com or 206-716-3637
Downtown Seattle
1400 Sixth Avenue
Join Us
Thursday, September 26, 2019
Thank You To Our Sponsors
Friend Level
Alliance 2020
Community Health Plan of Washington
Credible
Elite Aerospace Group
Ellis Machinery & Equipment
Food Services of America
Hillis Clark Martin & Peterson P.S.
Kantor Taylor
KeyBank
Kim Finch Cook Executive Recruiter, Inc.
Len Radziwanowicz, CFP, Wealth Management
Marsh
Murphy Armstrong & Felton, LLP
PSR Mechanical
Urban League of Metropolitan Seattle