Change Maker Luncheon 2018
Annual Luncheon
Benefiting Pioneer Human Services
Guest Speaker
Michael Santos
Our featured guest is Michael Santos, an educator, speaker and advocate for criminal justice reform. At the age of 23, Santos was sentenced to prison and spent the next 26 years incarcerated. During his confinement, Santos earned a bachelor's degree from Mercer University, a master's degree from Hofstra University and authored several books focusing on life in prison. Santos released his book, Inside: Life Behind Bars in America in 2006 to critical and academic acclaim, and it is now used by university professors across the country to educate students about the prison system.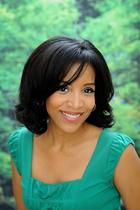 Emcee
Angela Russell
Angela Russell is an American television journalist, who has reported and anchored news in Washington, D.C., Philadelphia and most recently Seattle. She is co-host of "Take 5" a new show on King 5 that aims to inform, inspire, entertain and energize. She co-anchored KIRO-TV's evening news broadcasts for six years, where she won an Emmy Award for her work and expanded her reach globally. KING5 featured her story on the Freedom Education Project of Puget Sound, a Washington program that helps women attain college degrees while incarcerated.
In 2010, she was one of the first wave of reporters in Haiti after the earthquake, where she followed the rescue and recovery effort as well as the local response and impact. Her follow up questions during a 2011 interview with President Obama led to a response that made national headlines. A few years later, when the Affordable Care Act became law, Angela hosted a live town hall on the subject and filed reports for a half hour special on the issue.
Angela is most proud of her work on a documentary called "Five Weeks That Changed my Life". It followed the lives of several women enrolled in a job-training program designed to help them become self-sufficient. Through education, support, and ultimately, a job; the women not only changed their lives, but the trajectory of their children's lives as well.
In late 2015, Angela launched the motivational blog Unanchored Life which is quickly building a solid following. Angela also serves on the board of the Northwest Film Forum.
Downtown Seattle
1400 Sixth Avenue
Join Us
Wednesday, September 26, 2018
Thank you to our sponsors!