Change Maker Luncheon Series—September 10, 17 & 24, 2020
Thanks to everyone who joined us for our Change Maker virtual event series! If you missed any of the events, please see all the recorded events below.
September 24, 2020 at noon—30-minute live stream program
Hear how Pioneer has been impacted by COVID-19 and how we are adjusting to serve people through this critical time

Get a national perspective on criminal justice reform

Follow our former clients' progress and hear where they are today

Learn how you can support Pioneer's mission
September 17, 2020 at noon—10-minute program
Learn more about Pioneer's services across the state

Hear how our former clients used the tools and skills they learned at Pioneer to transform their lives

Learn how you can support Pioneer's mission
September 10, 2020 at noon—10-minute program
Discover how Pioneer is helping to shape a more just society

Meet our former clients who are now thriving in high-skill jobs in our community and learn more about their life before Pioneer

Learn how you can support Pioneer's mission
Guest Speaker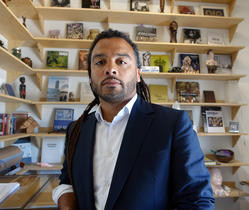 Keynote Speaker
Adam J. Foss
It is so exciting to announce that Adam J. Foss will be our keynote speaker on the live stream event on September 24. Adam is the Founder and Executive Director at Prosecutor Impact (PI), a non-profit organization that develops innovative curriculum and experiential training for prosecutors across the country. PI's goal is to reduce the use of incarceration by training criminal prosecutors to employ data-informed, sustainable, and safety-focused interventions that are aimed at fostering more equitable outcomes for the communities they serve.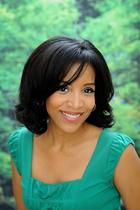 Emcee
Angela Russell
We are thrilled to have Angela emcee our program for the sixth straight year! Angela is highly respected member of our local media, currently co-hosting "Evening" on King 5. Among her many accomplishments, Angela is most proud of her work on a documentary called "Five Weeks That Changed my Life". It followed the lives of several women enrolled in a job-training program designed to help them become self-sufficient. Through education, support, and ultimately, a job; the women not only changed their lives, but the trajectory of their children's lives as well. We appreciate Angela's commitment to Pioneer's mission!
Support Us - 3 Ways to Donate!
​​Click DONATE button at the top of this page
Text "Pioneer" to 345345 through September 2020
Mail your check to: Pioneer Human Services, Development Department, 7440 Marginal Way S, Seattle, WA 98108

For questions, contact us at Development@p-h-s.com
Thank You To Our Sponsors
Friend Level
Alliance 2020
Community Health Plan of Washington
Corrisoft
Hillis Clark Martin & Peterson P.S.
Kantor Taylor
Murphy Armstrong & Felton, LLP
Winston & Cashatt