Blog View
The struggle with mental health is a common one as one in five Americans struggle with a mental health issue. It's likely we all know someone who has this struggle and it's important to remember that they're not alone. There are always people going through something similar and there are always people who can help.
Pioneer helps by providing several mental health and substance use disorder programs...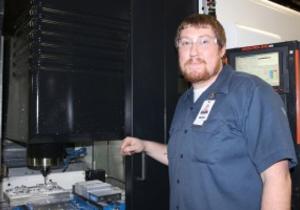 "Over the past five years, I've been mentored and taught by some amazing individuals here at Pioneer who were formerly incarcerated. If I were an employer, I'd hire any of them in a second. The work here can be so varied and we get the opportunity to set up and own jobs from the start to the finish at PI. We are not just a machine operator – we learn all aspects of production."...
Provide a Chance for Change
Please support Pioneer Human Services in Seattle Foundation's GiveBIG, a 24-hour day of online donations – Tuesday, May 3rd. Click Here
For Reentry Week we wanted to share another great story on how community members donate their time and volunteer their skills to help individuals make a successful transition back into our communities after incarceration.
Pioneer's Helen B. Ratcliff House (HBR) in Seattle is now offering residents trauma-informed yoga! HBR is a work release serving women released from state prison or King County jail. Over the...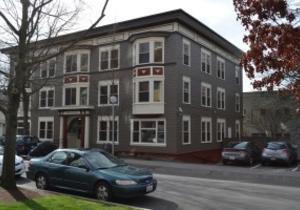 At the Bishop Lewis House state work release in Seattle, Pioneer is fortunate to have neighbors from the Skyline Retirement Center, who live across the street, volunteer their time to assist the residents with their reentry journey. We applaud all of our neighbors and partners who give their time to help men and women who were formerly incarcerated transition back into society.
As a community, it is important to come...
Pioneer is honoring National Reentry Week by engaging in many activities including sharing success stories, speaking at local events and writing columns on reentry for the media. Our VP of treatment and Reentry, Steve Woolworth, shared two columns with the Tacoma News Tribune and the...
Seattle Times
By Jerry Large
Pioneer wants to make some noise in favor of progress after prison.
When Karen Lee took the job as CEO of Pioneer Human Services five years ago, the large nonprofit had been a quiet presence in the community for years. Its low profile was intentional, but she wants Pioneer to step up and be a voice for the people it serves.
The core mission is helping...
This is Lynette's second time working at Pioneer Industries and she is excelling in her position. She has been in various roles in the aerospace metal/vinyl division, cargo liners division and now she is working in the QA department. Lynette also was accepted into the AJAC Apprenticeship two-year sheet metal fabrication program...
Pioneer is very proud of Shawna Smith, buyer at Pioneer Industries, who was elected to the Board of Directors for the Association of Women in the Metal Industries (AWMI) Seattle Chapter. She is the first woman from Pioneer to be elected to the board.
AWMI is a national...
So many people have limited cooking skills so James Noriega, housing case manager at Pioneer Pathway House in Spokane, created a cooking program and partnered with Mosaic Fellowship, a local church.  Mosaic and James came up with eight different crock-pot recipes that had six ingredients or less. Mosaic...
Pages
News 2021
February, 2021
February, 2021
January, 2021
January, 2021