Youth Successfully Transitions with Behavior Rehabilitation Services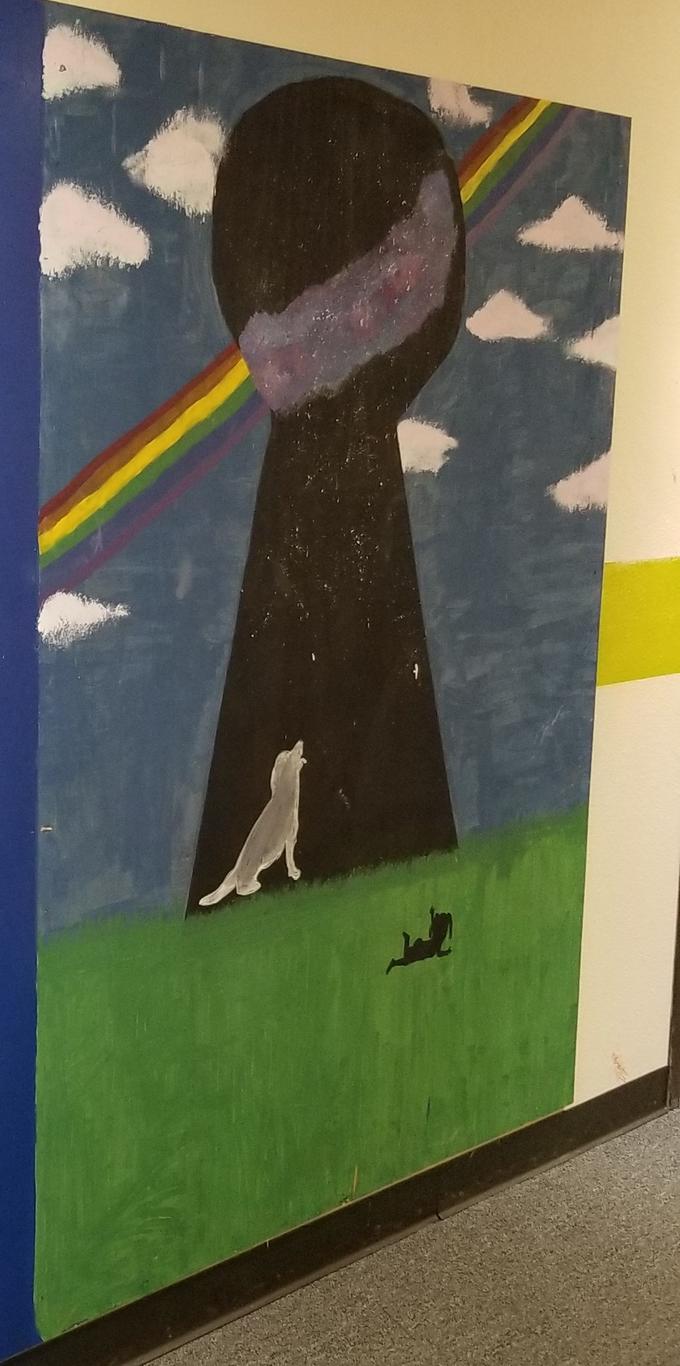 Located in the Hilltop neighborhood of Tacoma, Pioneer Youth Center - J Street provides Behavior Rehabilitation Services (BRS) for up to 16 male and female youth that are 13-17 years of age who have experienced abuse or neglect, or have had an unsuccessful transition in the foster care system. The program is under contract with Children's Administration and provides BRS, a temporary intensive wraparound support and treatment program, for youth with extremely high-level service needs. The services are used to safely stabilize youth and assist in achieving a permanent residence plan or a less intensive service.
Natasha was referred to the J Street program and when she arrived she had no stability or potential for placement in a home. She had been going to school in her previous foster care placements, but very inconsistently due to moving around and not having one stable home. Once at J Street, Natasha started looking into a more consistent school structure that she could access regardless of her placement in a foster care home.
Due to trauma, Natasha struggled with trusting adult caregivers and often displayed defiant and oppositional behavior. The mental health therapist at J Street, Aidan Young, really worked with Natasha to help her address the development of trusting relationships with adults. Natasha learned the ability to express her needs and concerns in a positive and more appropriate manner that resulted in her gaining trust and respect from those that cared for her daily at J Street. She also learned to listen to advice and guidance that was provided, and trust it was shared with her benefit in mind.
Alethea Blossomgame, J Street case manager, shared, "It was so rewarding to witness the transformation of Natasha. She went from being on edge and not easy to speak with, to having the ability to share her feelings and want to communicate."
The desired outcomes for BRS services is to increase the youth's behavioral, school and placement stability, and increase the potential to reach permanency in family housing. A major focus is to develop the necessary supports, which would allow the youth to maintain or develop a permanent family connection and to reside in his/her own community in an identified permanent resource. A wide array of services can be provided under a BRS contract, ranging from short-term emergent care to a longer term that includes ongoing community services.
During her stay at the J Street program, Natasha and Alethea, her case manager, began researching alternative schools that she could attend – even after she moved into a more permanent placement – so she could experience some consistency in her life. A school was located and Natasha attended twice a week. The school district even provided transportation. Natasha was able to complete additional class work she had missed previously to catch up in her studies with the assistance of staff at the facility. She stayed on track and graduated from school on June 19, 2020.
While at J Street, she also expressed an interest in obtaining a driver's license. Natasha took the drivers education classes that was funded by her independent living skills program. She successfully completed driver's education program and was working towards getting her driver's license before the pandemic interrupted the progress. She will continue her goal when the services to get a license re-open.
Natasha was discharged from J Street to live with relatives in Oregon. She received the skill sets that aided her in trusting adults, and having the ability to express her needs and wants in a positive manner. Alethea, her case manager, set her up with counseling and medication management services in her new home to continue the work in developing her skills. Natasha was also given information on how to get her driver's license in Oregon so she could pursue that goal.
Lana Crawford, J Street director said, "We were so happy to be able to discharge Natasha with a family relative that could support her further transition into adulthood. Our staff had worked very closely with her to develop a trust so we could help her. It was so rewarding for all of us to witness her progress and successful transition into a healthy and positive living situation."
Pictured: Mural designed by Natasha for J Street