Reunited with Family for the Holidays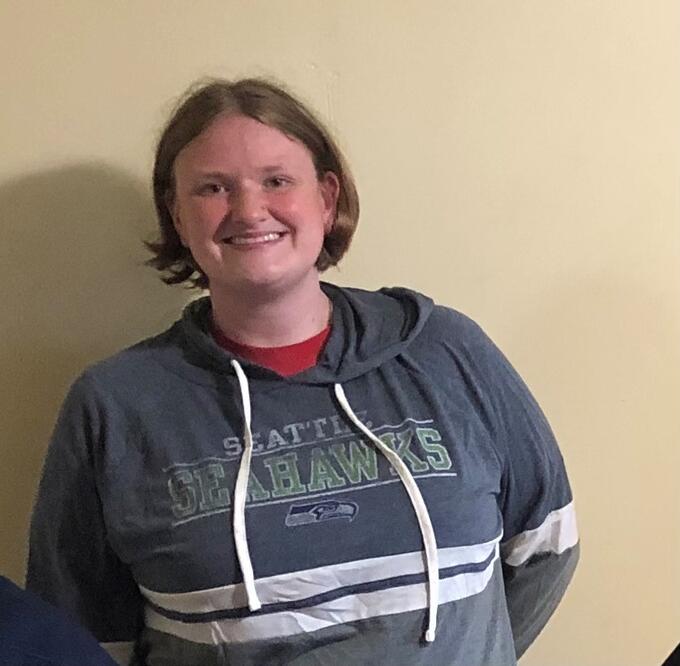 Our staff at the Snohomish Youth Residential Homes in the North Sound do an amazing job of working with each youth in the program on a one-on-one basis to assess their needs and address their severe behavioral health issues so they can either be reunited with family, or be placed into an adoptive or appropriate foster care family. The work is very demanding and our employees are devoted to providing what is needed to assist in a successful transition for each resident in their care.
The program serves boys between the ages of 13 to 18 years-old who are struggling with severe emotional, behavioral and/or psychiatric problems. Youth are referred into the program by the Department of Social and Health Services, Division of Children and Family Services.
Elizabeth Welch (pictured) is the program supervisor for the Sequoia House, one of the Snohomish Youth Residential Homes. She shared the story on Tim, who is so excited to be going to spend time with a family member on Christmas for the first time in three years!
Elizabeth shared, "Tim is still a client with us and will be for a while since he's still working on some behavior issues. However, he completed a program in Idaho and did quite well there so he was brought back to Washington to be under our care. He has been in the juvenile care system since he was eight years old and he is currently 14."
Tim was originally placed into care due to his mom's behavior, not his behaviors, but had a difficult time adjusting to living with other family members. The reason why he hasn't seen his family in so long is due to behavior issues in the home that made it difficult for the family to care/supervise him (e.g.: assaultive and aggressive behaviors as a young boy). Tim was invited and approved to go to his sister's and her adoptive family's home for Christmas.
Elizabeth Welch said, "Tim has worked really hard at controlling his behaviors that can get out of control, so the sister's family feel comfortable having him in their home for Christmas. It is so wonderful that Tim and his sister can be together and celebrate Christmas together again."
Welch added, "Part of what we do is facilitate visits between our youth and their family so they can rebuild their relationships. It's so important to foster these relationships before the youth returns home so that the youth and family can be successful in the final step of reunification. We are all thrilled for Tim and his sister's reunification for Christmas – what a great holiday present! And are looking forward to continuing our work with Tim in the new year to help him transition permanently back with family."
Happy Holidays!
Wednesday, December 22, 2021