Meet Monica – Success after Prison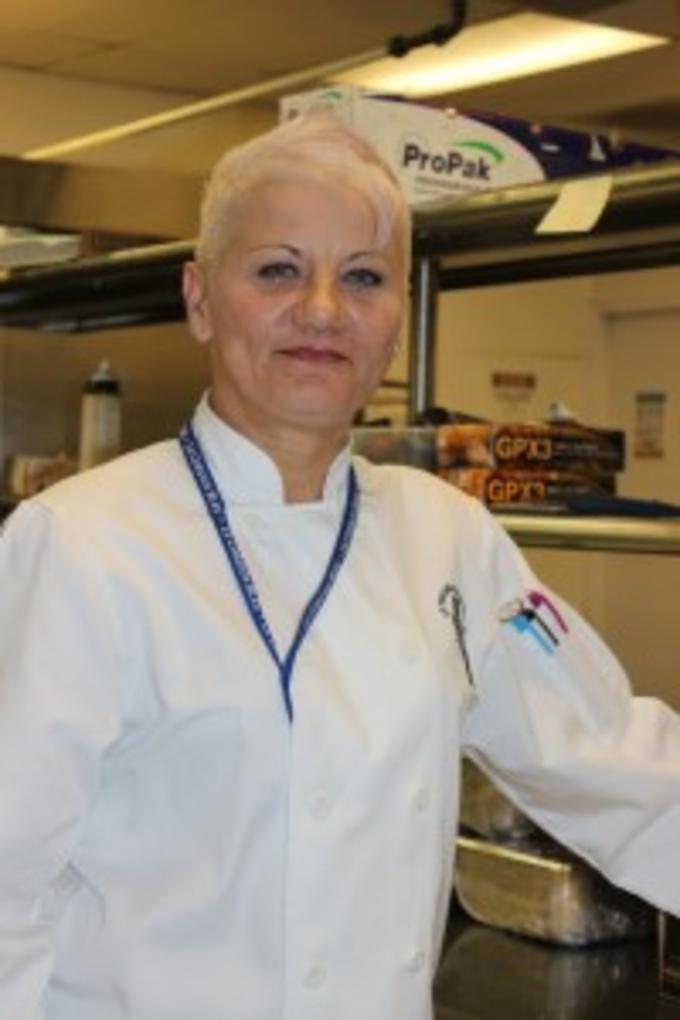 "Pioneer has honestly been like a family to me. They provided me with the job training and help I needed to move forward with my life and make good decisions after prison. When I decided to pursue my dream of becoming a chef, they supported me through the application process at Le Cordon Bleu culinary school and pushed me to follow my dream. I currently have the highest honors in my class and I am on the school's President List. My plan is to graduate with the top scores."
Seventeen years ago Monica moved to America from Romania with her husband and son. They started a remodeling company for residential homes and were doing quite well. Monica was ambitious and was planning to open an assisted living residence also and got fully licensed to become a caregiver. Then life took a turn when Monica's husband, who battled depression, committed suicide. She now had to deal with both her and her teenage son's grief, and the business.
Her son started having severe behavioral problems and was diagnosed with schizophrenia. After he was arrested several times, Monica was informed that she could not open her adult home with her son's situation. His violent outbursts soon were targeted at her and she lived in fear. Monica's time was now devoted to seeking help for her son, and her business and bank account dried up as she sent him to several mental health and treatment programs.
Feeling trapped, she resorted to pain medication to numb her own grief and fears and things fell apart quickly. Monica got into a relationship with a man who started committing credit card fraud at ATM's. When she ended that relationship she found herself in need of cash and enlisted a friend to work with her on her own ATM scheme, telling herself she would help her son and share the wealth with others in need. Monica was eventually caught and turned herself in to the FBI. After serving time in federal prison, she was released to Pioneer Fellowship House residential reentry center in Seattle.
"It sounds strange to say, but I think my time in prison and the Pioneer Fellowship House saved my life. I not only had to face my addiction and deal with my past crime, but I also participated in counseling sessions that helped me with my grief over my son's illness and loss of my husband. When you learn coping techniques and are able to pinpoint the triggers that set you off, you suddenly have a power to steer your life in the right direction. That's powerful stuff!"