From Client to Employee - Katrina Gives Back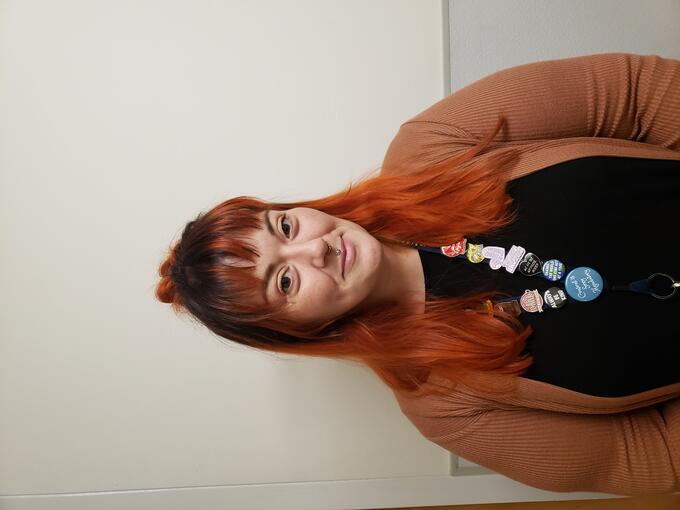 "It was surreal walking into PCN on my first day of work – completely in a different position. Here I was in the same program that changed my life, but now I was an employee!"
Katrina is a residential treatment specialist at Pioneer Center North (PCN) in Sedro-Woolley. PCN specializes in providing treatment for people who are struggling with substance use disorders and chronic behavioral health issues. She shared her two different journeys to PCN with us.
---------------------------
My first attempt at recovery from substance abuse was in 2006. I spent 11 years in and out of recovery, never making it longer than eight months clean and sober. It was a tough road, and I tried many different treatment centers and detox facilities, but I could not quite commit to sobriety.
By January of 2017, I had lost everything I owned - and everyone close to me. My trail was filled with burned bridges and I had nothing left. Out of desperation, I decided to give recovery another try. I committed myself into a detox program for 10 days and 10 days later, I found out I had been accepted to PCN's residential treatment program.
The memory I have ingrained in my mind is walking into the women's unit at PCN with a huge grin on my face because at that moment, I just knew everything was going to be OK. From the start, I engaged in the program and felt a trust building between my counselor and me. I began to work with my counselor on some deep-seeded issues including: truly loving myself, forgiving myself for my past and working through co-dependency.
The resident treatment specialists were also amazing and helped me so much with learning how to respect myself, follow rules and co-exist with a diverse group of women. I also enrolled in the Roadmap to Success job-readiness workshops that were provided at PCN. The classes assisted me in building my resume, and taught me communication and interviewing skills. When I completed treatment, I moved into an Oxford House to live in a clean and sober recovery program and I used the skills I learned in the Roadmap to Success workshops to get my initial job at Target. All of these skills I have carried with me to this day.

Today, I am in the healthiest and best relationship I have ever been in and we have a 15-month-old son. It has been such a life changing experience to be in a loving relationship. When I was considering going back to work, I applied to PCN on a whim. In reality, I wasn't planning on going back to work until my son was one years old, but when I saw the open position at PCN posted, I applied. When I was hired, I was so excited to join the team.
It was surreal walking into PCN on my first day of work – completely in a different position. Here I was in the same program that changed my life, but now I was an employee! At PCN, I was able to earn my Agency Affiliated Counselor (AAC), and I think my own life experiences and the lessons I've learned that worked for me, have helped me a lot with assisting and empathizing with our clients.
Since working at PCN, I have also had the opportunity to take advantage of numerous classes that Pioneer sponsors from Relias trainings online. The trainings I have completed include Conflict Resolution, Cultural Competence, Trauma-Informed Care, Understanding Unconscious Bias and many more. I have also taken advantage of participating in online Zoom trainings for Trauma-Informed Care and Trauma-Informed Crisis De-escalation. All of these trainings have helped me grow in my career.

I am so passionate about the work we do here at PCN because my own experience in the program changed my entire life. I really want that for all of our clients. I am living proof that it is possible to change, and I am beyond grateful for the opportunity to assist our clients in their recovery like I was assisted.
Wayne Waits, lead residential treatment specialist at PCN said, "Kat is a true inspiration to the clients, and for us all here at PCN. We are all so proud of her and how far she has come."