Bishop Lewis House – Caring Neighbors Help Provide a Successful Reentry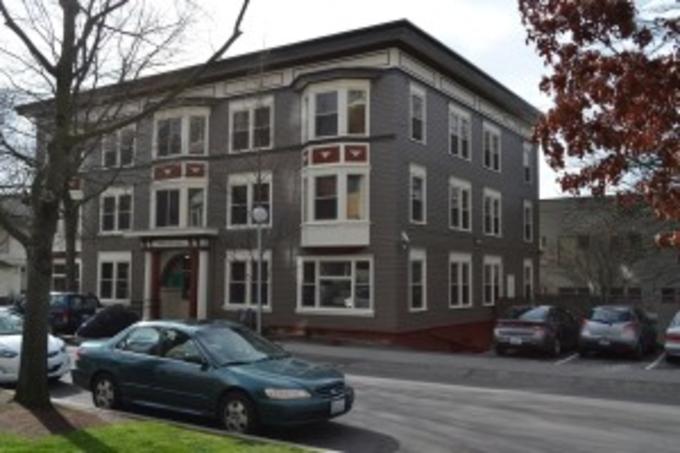 At the Bishop Lewis House state work release in Seattle, Pioneer is fortunate to have neighbors from the Skyline Retirement Center, who live across the street, volunteer their time to assist the residents with their reentry journey. We applaud all of our neighbors and partners who give their time to help men and women who were formerly incarcerated transition back into society.
As a community, it is important to come together and pitch in to give a second chance to individuals wanting to make a change in their lives. Many residents are facing high barriers to employment and housing, and need assistance in learning how to overcome those barriers to secure their success.
Max is one of the neighbors who visits Bishop Lewis on a weekly basis. He works with the residents on their resumes, and researches educational and career resources to help residents successfully gain employment and enroll in educational opportunities. Max discusses with the residents their personal barriers and helps promote positive social skills. He occasionally brings in music for residents to help with meditation and relaxation aimed at reducing stress.
Fred and Marie have also volunteered at the Bishop Lewis House for several years, offering a Taize service each week. The Taize service is a Christian community that involves prayer, singing and meditation. Residents report the group meetings helps reduce stress associated with the many challenges and responsibilities they face when re-entering the community.
For many residents at the Bishop Lewis House, the volunteers provide the first interactions they experience with members of the community. Having these early interactions being provided in a supportive manner helps the residents build their confidence in interacting with the public and being able to handle the challenges that lie ahead. The reentry program is greatly strengthened by having neighbors willingly offer their time and skills to be a support system for the residents.
Pioneer is very grateful to the men and women who have volunteered over the years and really values their partnerships. We look forward to building more relationships in 2016.