Change Maker Luncheon 2017
At least 95 percent of the almost 18,000 men and women in Washington State prisons will be released back into our communities. Pioneer Human Services supports this transition through treatment, housing and employment services and works to eliminate barriers to reentry.

Learn how you can get involved in helping people make a successful transition back into our communities.
Tickets available now for Pioneer's 2017 Change Maker Luncheon - purchase them HERE.
Annual Luncheon
Benefiting Pioneer Human Services
Guest Speaker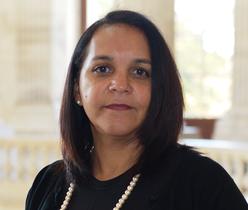 Andrea James
Andrea James is the Founder and Executive Director of the National Council For Incarcerated and Formerly Incarcerated Women and Girls, founder of Families for Justice as Healing, author of Upper Bunkies Unite: And Other Thoughts On the Politics of Mass Incarceration, a 2015 Soros Justice Fellow, and recipient of the 2016 Robert F. Kennedy Human Rights Award.
Andrea worked within the criminal justice system for more than 25 years, from her days as a youth worker, to her work as a criminal defense attorney. In 2009 she was sentenced to serve a 24-month federal prison sentence. After a lifetime of work seeking justice on behalf of disenfranchised people, she was stunned at what she encountered upon entering the federal prison system as an incarcerated person. Andrea uses her experience to increase visibility of the effect of women's incarceration on themselves, their children and their communities. In addition she works to raise awareness of the need to shift from a criminal legal system to a system that focuses on human justice.
Angela Russell
Emcee
Angela Russell is an American television journalist, who has reported and anchored news in Washington, D.C., Philadelphia and most recently Seattle. She Co-anchored KIRO-TV's evening news broadcasts for six years, where she won an Emmy Award for her work and expanded her reach globally. KING5 recently featured her story on the Freedom Education Project of Puget Sound, a Washington program that helps women attain college degrees while incarcerated.
In 2010, she was one of the first wave of reporters in Haiti after the earthquake, where she followed the rescue and recovery effort as well as the local response and impact. Her follow up questions during a 2011 interview with President Obama led to a response that made national headlines. A few years later, when the Affordable Care Act became law, Angela hosted a live town hall on the subject and filed reports for a half hour special on the issue.
Angela is most proud of her work on a documentary called "Five Weeks That Changed my Life". It followed the lives of several women enrolled in a job-training program designed to help them become self-sufficient. Through education, support, and ultimately, a job; the women not only changed their lives, but the trajectory of their children's lives as well.
In late 2015, Angela launched the motivational blog, http://unanchored.life/ which is quickly building a solid following. Angela also serves on the board of the Northwest Film Forum.
You Could Be A Winner!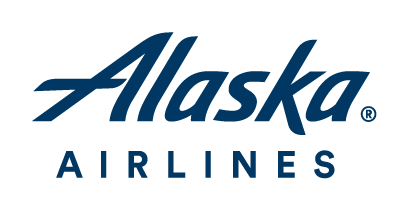 Change Maker Raffle
TWO Round Trip Alaska Airlines Tickets
Tickets are $25 each. Come prepared to participate!
Prize Details: Two coach roundtrip tickets systemwide on Alaska Airlines. Each coach ticket is valued at $1250.00. Transportation is valid on Alaska Airlines (excludes Cuba) and Virgin America, and does not have any blackout dates applied. Vouchers need to be ticketed prior to their expiration date printed on the voucher (one year from date of issue).
Questions: Development@p-h-s.com or 206-716-3637
Downtown Seattle
1400 Sixth Avenue
Join Us
Wednesday, October 04, 2017
Thanks to all of our 2017 Sponsors
Friend Level
Chuckanut Health Foundation
Civil Survival
Clark Nuber P.S.
Finishing Consultants
Food Services of America – Seattle
Hillis Clark Martin & Peterson P.S.
KeyBank
Len Radziwanowicz, CFP, Wealth Management Advisor, Merrill Lynch
Molina Healthcare
Murphy Armstrong & Felton LLP
Pacific Office Automation
Perkins Coie
Propel Insurance
Seattle Mariners
SMR Architects
Urban League of Metropolitan Seattle
Western Washington University